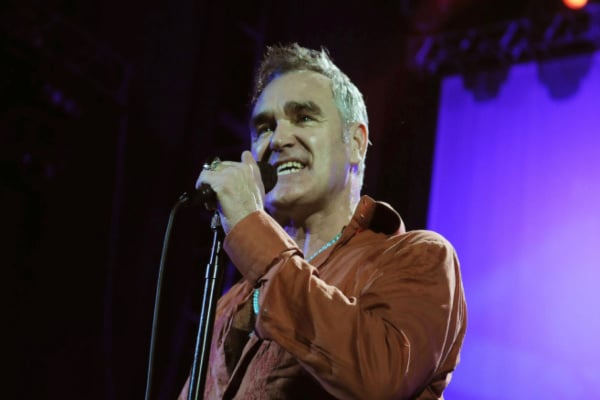 Morrissey has announced details of his one and only Irish gig for 2022.
Confirming the details via his website, the former Smiths frontman will take to the stage at the Gleneagles INEC Arena, Killarney. It has been pencilled in for September 24. The official date will be confirmed later this week.
This news was also confirmed under the headline 'Irish Blood'. This is an ode to his track 'Irish Blood, English Heart'.
His"only appearance" On Irish Soil 
This news was confirmed from a statement from Morrissey via his website.
"A concert at the Gleneagles INEC Arena in Killarney has been pencilled in for Saturday, September 24″, the statement said. "This will be Morrissey's only appearance in Ireland for 2022, and this date should be confirmed this coming week". 
The post also added, "Capacity is 4,142. This will be the first airing of songs from 'Bonfire Of Teenagers' in Europe". 
See the post in full here.
Back in March, Morrissey also became the latest household name to have his say on the Will Smith/Chris Rock Oscars slap.
Taking to Twitter, Morrissey shared a meme, which included a reference to Will Smith's track 'The Joke Isn't Funny Anymore'. This track itself was released in 1985. More on this report from Nova here.
Morrissey Releases "The Best Album Of My Life"
Last year, Morrissey released a solo album 'Bonfire Of Teenagers", which he called "the best album of my life".
"The worst year of my life concludes with the best album of my life", he said back in 2021.
See the tracklist from that Morrissey album below.
1. 'I Am Veronica'
2. 'Rebels Without Applause'
3. 'Kerouac Crack'
4. 'Ha Ha Harlem'
5. 'I Live In Oblivion'
6. 'Bonfire Of Teenagers'
7. 'My Funeral'
8. 'Diana Dors'
9. 'I Ex-Love You'
10. 'Sure Enough, The Telephone Rings'
11. 'Saint In A Stained Glass Window'
There is more from this report from Nova right here.