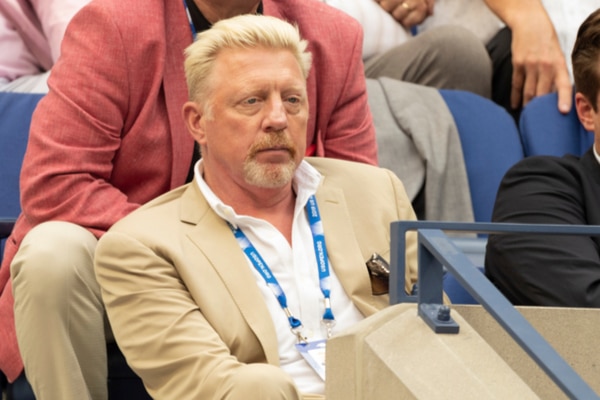 Former World number one and Wimbledon champion Boris Becker has been jailed for two and a half years for hiding £2.5m worth of assets and loans to avoid paying debts.
The 54-year-old six-time Grand Slam winner was found guilty of four charges under the UK's Insolvency Act.
The case centred on Becker's bankruptcy in June 2017 resulting from an unpaid loan of more than £3m on his luxury estate in Mallorca.
The German was legally obliged to disclose all of his assets so that his trustee could distribute available funds to creditors of whom he owed nearly £50m when declared bankrupt.
Jurors earlier this month found Becker guilty of removal of property, two counts of failing to disclose estate and concealing debt.
Becker had failed to declare his share in a mega million property in Germany and hid a bank loan of almost £700,000 on that house, as well as shares in a technology firm of £66,000.
He was also found to have made £390,000 worth of payments from his business account to nine others, including ex-wife Barbara and estranged wife Sharlely "Lilly" Becker.
Tennis great Becker was catapulted to stardom, at just 17, in 1985 when he became the youngest singles male player to win Wimbledon on centre court beating Kevin Curran.
He went on to win a Wimbledon twice more as well as two Australian Opens and a US Open. He also won an Olympic gold medal. He retired from tennis in 1999.
Becker had told the jury his career earnings of $50m were spent on an expensive divorce from his first wife in 2001, child maintenance payments, and a £22,000-a-month rented house in south-west London.