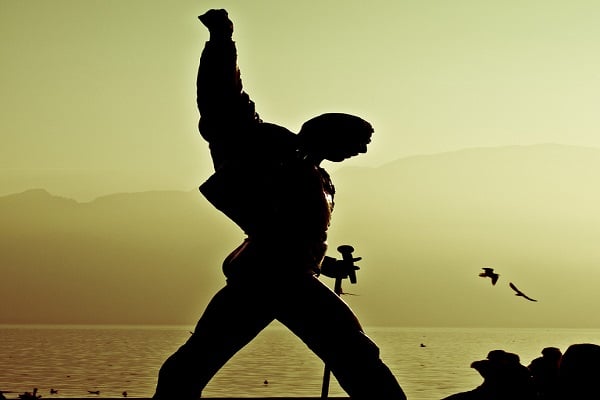 Update: Bryan Singer is no longer directing the Mercury biopic.
The Hollywood Reporter has claimed that lead actor Malek complained to the studio about Singer's 'unprofessionalism' amid reports of altercations between the pair.
Singer has since issued a statement regarding his departure:
"I wanted nothing more than to be able to finish this project and help honor the legacy of Freddie Mercury and Queen, but Fox would not permit me to do so because I needed to temporarily put my health, and the health of my loved ones, first."
Original story: 
The Freddie Mercury biopic has been put on hold due to the unexpected absence of director Bryan Singer as the director has failed to return to set following the Thanksgiving holiday.
Singer who is best known for directing the 'X-Men' franchise, has been associated with the film, which has been shooting over the past few months and stars actor Rami Malek.
A representative for Singer released a statement saying it was 'a personal health matter concerning Bryan and his family'.
However media sources say that Singer had openly clashed with cast and crew and it's not the first time the director failed to show up on set.
Sacha Baron Cohen had been initially on board to write, direct and star as Mercury in the biopic, however, in 2013 he pulled out of the project amid reports that Cohen and Queen couldn't agree on the type of film they wanted to make.
Cohen once commented that Brian May is an 'amazing musician' but not a great movie producer'.
It remains to be seen when the eagerly anticipated biopic will resume production.