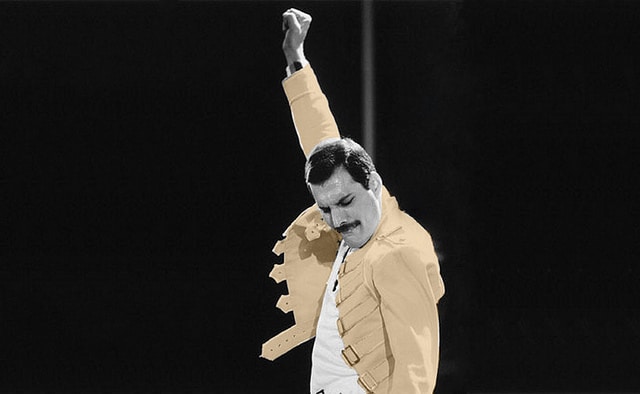 A notebook used by Freddie Mercury is set to go up for auction. The notebook was used by him during the last three years of his life.
It will be put under the hammer this summer and contains lyrics from the Queen lead singer. It was in his possession for the last three years of his life and contains lyrics to 19 Queen tracks which featured on 1989's The Miracle and 1991's Innuendo, including 'Too Much Love Will Kill You' and 'The Show Must Go On'.
Mercury would pass away on November 24th, 1991 aged 45 from bronchial pneumonia resulting from AIDS. The notebook represents a real piece of Freddie Mercury's creative output.
It will be auctioned by Bonhams on June 29th and has an estimated price of £50,000 – £70,000 (€63,000-€89,000). Inside the notebook are lyrics, written in blue and red pen, for 19 songs from two albums – either fragments or the whole thing.
The lyrics from 'The Show Must Go On', mainly written by Brian May, are particularly touching as they chronicle Mercury's efforts to continue performing despite his illness.
Speaking about the notebook, a specialist in entertainment memorabilia at Bonhams, Stephen Maycock said "We see and sell lyrics from all sorts of different artists but they tend to be one piece of paper for one song," adding that "To have a notebook which contains tracks recorded over a three-year period is really exceptional. I can't think of another one."
Photo Credit: darthpedrius