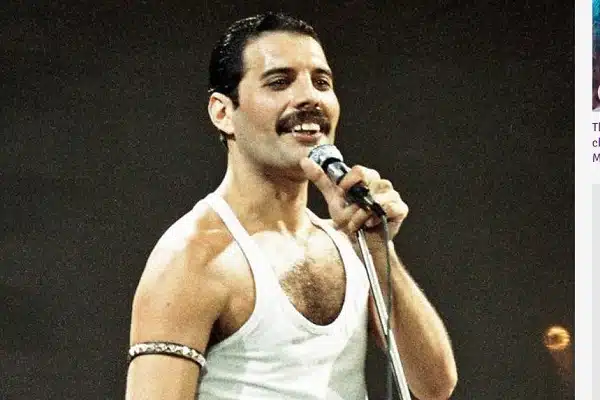 In a rare piece of footage shared on social media this week, legendary Queen frontman Freddie Mercury spilled the beans on the two people he would love to meet that were either alive or dead.
Speaking to MTV News in 1984, Mercury was asked in an interview if there was two people that he would love to meet and socialise with.
The singer passed away in 1991 from a bronchial pneumonia, having suffered with AIDS in 1991.
The legendary @freddie_mercury would have been 73 years old yesterday. In honor of the iconic @QueenWillRock singer, we're looking back at his 1984 interview with @MTVNews. ❤️ pic.twitter.com/V1okNRRvYG

— MTV (@MTV) September 7, 2019
"living or dead"
During the interview, Freddie Mercury was asked, "Who would that be and what would you talk about?". 
"Living or dead, the only person I wish I had met was John Lennon," Freddie answered. "'Cause he's the one that I did idolise. And I just thought that he was a very beautiful human being, and I'm sad to say that I didn't get to meet him. He's the only one".
Freddie Mercury was a long time fan of the late Beatles singer. Two years after Lennon's death, Mercury wrote the song 'Life Is Real' for the band's album Space Jam in 1982.
The day after his death, Queen also covered Lennon's much loved single 'Imagine' in tribute to him.
As for his second choice, Freddie Mercury opted for the last Queen of France, Marie Antoinette, who was executed during the French Revolution in 1793.
"And is there any historical figure, that's outside of the music [that you'd have liked to meet]?", the interviewer asks.
"Outside music?" Mercury replies. "Oh, Marie Antoinette!". 
Not too dissimilar to Mercury, Marie Antoinette was known for her love of extravagant attire and expensive jewellery. There was no prizes for guessing what would have been a popular topic of conversation between the pair, according to the singer himself.
"What would you talk with Marie Antoinette abourt?", the reporter asked the singer.
With a cheeky grin, Mercury replied, "Jewels!", before giving out a hearty chuckle.
What historical figure would Freddie Mercury speak with, 1984 interview pic.twitter.com/qNqkCAVwMb

— Historic Vids (@historyinmemes) January 12, 2023