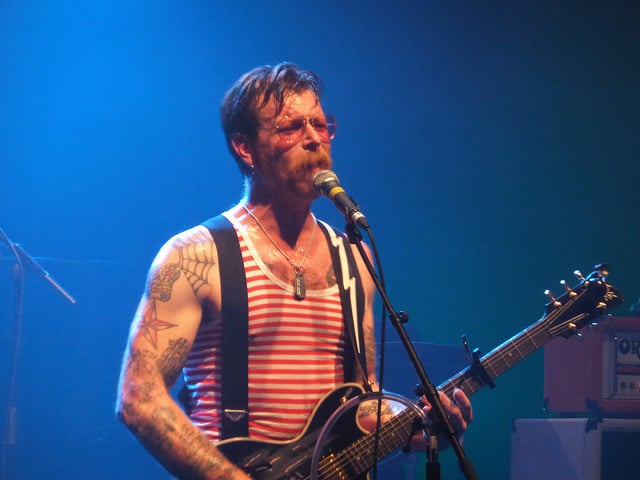 A funeral has been held for Nick Alexander, a British man who was killed in the attacks at The Bataclan in Paris last month. He was the merchandise manager for Eagles of Death Metal that night.
Alexander was from Essex and was 35 years old, with his funeral being held in his hometown yesterday. Over 250 people turned out to Alexander's funeral at St Andrew's Church in Weeley, Essex.
BBC News reports that Alexander's parents, Barry and Sheelagh Alexander, led the mourners, along with his sister Zoe. The Beatles song 'Across The Universe' was played at the funeral service.
Alexander's sister Zoe spoke about her brother saying he was "A quirky rock'n'roll guy who always looked for the road less traveled". She added "He loved being part of the buzz of live music," adding that "His main thing was being part of the team that made a show happen."
As well as working with Eagles of Death Metal, he worked with the likes of Damon Albarn and MGMT as well as The Black Keys and Fall Out Boy down through the years.
Photo Credit: Lee Byway