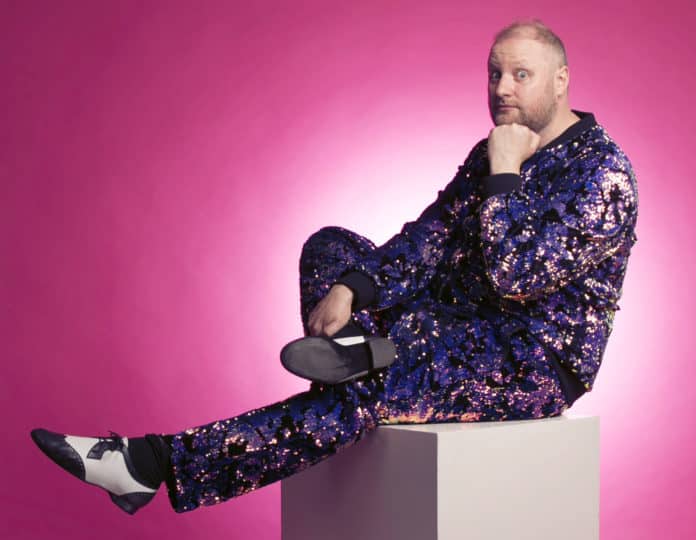 Former Dancing With The Stars contestant and Irish comedian Fred Cooke has wowed his social media followers with some fine finger work in an amazing tribute to Jim Steinman.
Meath man Fred has been working in comedy, both on stage and television, for over ten years and is particularly familiar to any Republic of Telly fans.
But many followers were shocked that he is THIS good on the piano!
I really loved Jim Stienman for his powerful melodies and clever key changes. RIP ❤️❤️❤️ #JimSteinman pic.twitter.com/4Tzv0Kr2se

— Fred Cooke (@CookeFred) April 21, 2021
Talking about tinkling the ivories with PJ & Jim on Radio Nova, Fred revealed he is actually working on a proper album of songs.
Legendary songwriter Jim Steinman, best known for writing Meat Loaf's 1977 masterpiece, the 14-times-platinum Bat Out Of Hell, died on April 19th at age 73 in Connecticut, reportedly of kidney failure, according to Billboard.
Steinman, who was inducted into the Songwriters Hall of Fame in 2012, will forever be remembered the instant Meat Loaf classics "Two Out Of Three Ain't Bad," "Paradise By The Dashboard Light," "You Took the Words Right Out Of My Mouth" and Meat's sole chart-topper 1993's "I'd Do Anything For Love (But I Won't Do That)," from the 1993 Steinman-penned and produced Bat Out Of Hell II: Back Into Hell.
Meat Loaf paid tribute to his longtime collaborator on social media, posting photos of the two through the years and writing, simply: "Coming here soon, My brother Jimmy. Fly Jimmy Fly."
In addition to his work with Meat Loaf, Steinman wrote such major chart hits as Bonnie Tyler's 1983 Number One, "Total Eclipse Of The Heart" as well as co-writing her 1984 "Holding Out For A Hero" track from 1984's Footloose soundtrack. Among the rock heavyweights that Steimnan enlisted for the "Total Eclipse Of The Heart" backing track were guitarist Rick Derringer, and the E Street Band's pianist Roy Bittan and drummer Max Weinberg — both of whom first worked with Steinman on 1977's Bat Out Of Hell.
Steinman also wrote Air Supply's 1983 Top Two smash, "Making Love Out Of Nothing At All," and Celine Dion's 1996 hit "It's All Coming Back to Me Now," which also peaked at Number Two.
Fred Cooke is not the only celeb to pay tribute to Steinman behind a piano in the last few days.
This one is for you Jim. Everyone sing along if you know Jim's words. – ALW@theREALboyzone @shanelynchlife @ronanofficial @officialkeith @MRMIKEYGRAHAM pic.twitter.com/pBO72taD6f

— Andrew Lloyd Webber (@OfficialALW) April 21, 2021