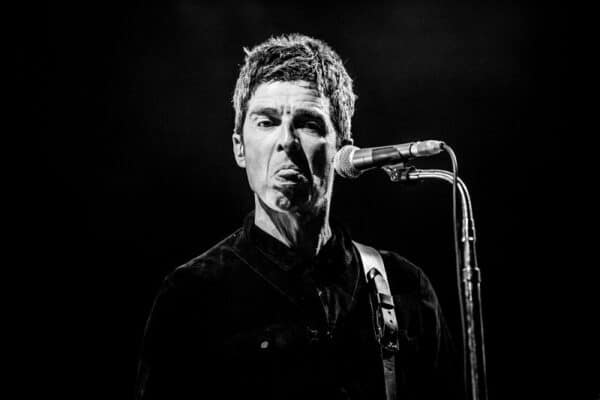 Noel Gallagher has received his Covid-19 vaccine. He also revealed that his doctor called him a "fool" after he had first turned it down.
Gallagher had initally claimed he was not afraid of getting the virus. He also claimed he suffered worse symptoms after contracting food poisoning in Mexico. This virus has taken the lives of over 3.5 million people.
Gallagher also hit out at celebrities for campaigning for others to get the jab, saying "that's how facism starts".
Gallagher was also reportedly worried about hair loss. However, doctors assured him that this was not a possible side effect from the vaccine.
"A human right to decline"
Gallagher hit out at celebrities for campaigning for others to get the vaccine.
"I will say: it's a human right to decline (the vaccine)", Gallagher said. "And the people who are virtue signalling, [with] their lofty wagging their finger at people who are declining it, can eff off. That's how fascism starts".  
He also added, "When I sit at home and in between the football there's (public service announcements with) Lenny Henry (saying) 'take the jab', looking like an abandoned dog, I'm like: 'Mate, you take the jab, it's up to you'".
Gallagher allegedly said to his doctor, "So you're saying I should take it?".
To which the doctor responded, "No, I'm saying if you don't take it, you're a fool".
"The whole thing's b*****ks"
Gallagher had also previously strongly opposed the wearing of facemasks in public. No surprises that his estranged brother Liam is in favour of wearing them!
"The whole thing's b******s", Noel said. "You're supposed to wear them in Selfridges, yet you can f*****g go down the pub and be surrounded by every f*****g c***. Do you know what I mean? It's like, 'oh actually, we don't have the virus in pubs but we have it in Selfridges?'".
Whereas estranged brother Liam tweeted this.
"I don't mind the mask mooch about no f****r knows who you are sweet as". 
Liam also recently responded to Noel's claim that he would reunite Oasis for £100 million, by saying that he would do it for free. 
Liam also recently called Noel a "massive c**t" on Twitter last week, after Noel had asked fans, "Ask me anything about the last 10 years".  More on that here.
More recently, former Manchester United footballer Patrice Evra recently trolled both Liam and Noel Gallagher following their team Manchester City's defeat to Chelsea in the Champions league Final last week.
In the video, Evra dons a pair of shades and hair similar to Liam Gallagher, whilst singing along to Oasis hit "Wonderwall". 
Evra also adds, "Liam! Where are you? You remember when you were laughing at me when United lost? Now it's your turn". 
"Don't be jealous. I just want to say this is a special Monday for you, Liam. And stop saying Manchester is blue – I've got more trophies than your entire club". 
Evra finished by singing "Wonderwall", but cleverly changed the lyrics to mock the Gallaghers and Manchester City.
Check it out below.
🎶Maybe you going to win it 🏆 when I'm ninetyyyyy and after all you're my noisy neighbourrrrr 🎶 🔥😘 @NoelGallagher @liamgallagher @oasis #ilovethisgame #positive4evra #mondaymotivation #forevrared #manchesterunited pic.twitter.com/Qyn2jpet0t

— Patrice Evra (@Evra) May 31, 2021