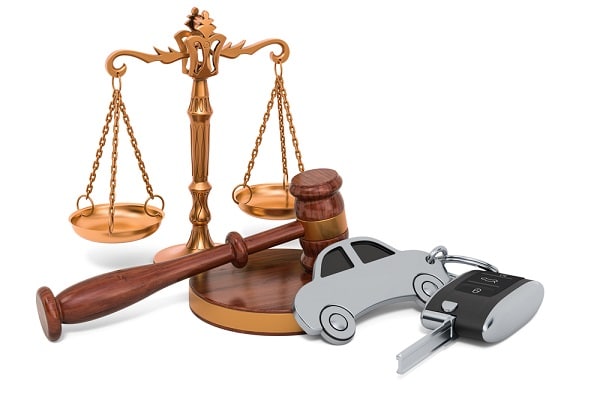 A man who used his dead father's details to get cheaper car insurance was then involved in two accidents, with one being a hit-and-run. The Sun report that Philip Game has been convicted of obtaining services by deception, with the intention of making a gain for himself, or causing loss to another.
The publication revealed Game insured his Volkswagen Passat with AXA by using the name of his father Hugh Reilly. Game had taken out the policy in October 2016, despite his father dying just 18 months prior. By using his father's details instead of his own, Game saved €2,100 on his premium.
Game was caught out by investigators after being involved in two accidents, with pay-outs exceeding €100,000. Last week, he was convicted for deception, contrary to the Criminal Justice (Theft and Fraud Offences) Act.
AXA uncovered the scam while probing two accidents involving the 29-year-old, leading into a full Garda investigation. Game appeared in Tallaght District Court on two charges. Garda Shane Whelan revealed to the court how Game took out an insurance policy, portraying as his father Hugh Reilly.
"On October 7, 2016, there was an AXA insurance policy taken out on 09WW11376. The insurer in the case was given as Hugh Reilly and his son Philip Game was entered as a named driver.
"That vehicle then, in the lifetime of the policy, in the next year, was involved in two accidents. These accidents led to a substantial pay-out by AXA. Then in the course of investigations, it was noted that Hugh Reilly had been dead at the time that the initial policy was taken out.
"Mr Game was interviewed and he made full admissions to taking out the policy in his father's name, to avoid paying such a high premium."
The substantial pay-outs led AXA to launch a full investigation, who then referred the case to Gardaí. Judge McNamara ordered Game to pay compensation to AXA for the crime.
Game has been given three months to reimburse them for the difference of €2,100. Judge McNamara also said if Game pays the compensation, she will hand down a community service order, in lieu of a nine-month sentence.
He has also been banned from driving for two years and was handed fines totalling €650, after failing to keep his vehicle at the scene of an accident. Game has four ­previous convictions for road ­traffic offences, including non- display of tax and driving without a licence.