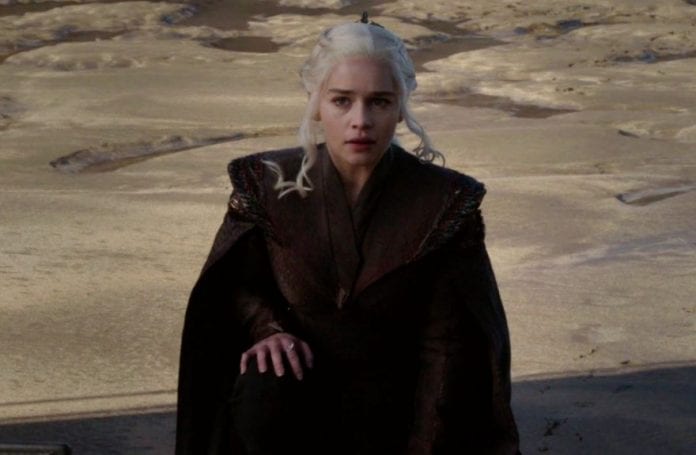 Game of Thrones has long been considered an explicit series with a high volume of nudity included in scenes.
But it has come to a stage where lead actress, Emilia Clarke, has become tired of the same questions being directed toward the 31-year-old about the HBO show.
Game of Thrones been gracing our screens for six years, and with that it has received high praise and negative comments in equal measure.
The majority of negativity though stems from the amount of nudity which takes place on screen, and Emilia who plays, Daenerys Targaryen, has had enough of the complaints.
Speaking to Harper's Bazaar, the actress stated: "I'm starting to get really annoyed about this stuff now because people say, 'Oh, yeah, all the porn sites went down when Game of Thrones came back on'."
"The #GameofThrones star stuns as BAZAAR's December/January covergirl." (via @harpersbazaarus): https://t.co/GMpjzgCwhj pic.twitter.com/TrxHyljFVV

— Game of Thrones (@GameOfThrones) November 21, 2017
But Emilia is content in knowing that many shows, such as 'The Handmaid's Tale', also have an explicit amount of sex and nudity.
"I'm like, I f**king love that show, and I cried when it ended because I couldn't handle not seeing it."
"There are so many shows centred around this very true fact that people reproduce, people f**k for pleasure, it's part of life."
Game of Thrones is set to come to an end in 2019 which will see the actress embark upon numerous acting endeavours but it will prove difficult to leave the days of Daenerys behind her.
Feature Image: Game of Thrones