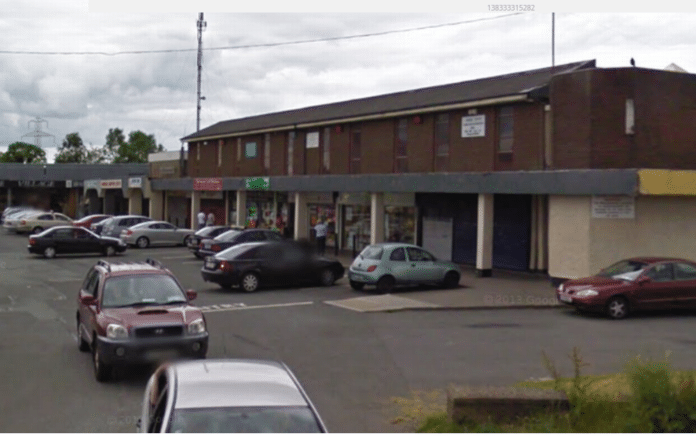 A gang of youths attacked a deaf woman in her 60s, leaving her terrified. Kids as young as 12 threw a hot pot noodle at her.
Before the attack happened, the woman was walking in the Bawnogue shops in Clondalkin yesterday, when the yobs threw the pot noodle over her head.
She got "the fright of her life" as she initially feared there was acid in the plastic container.
This incident is the latest in a string of anti-social incidents involving a group of youths as young as 10 in the area.
The Anger Amongst Locals:
This incident has sparked fury among locals who have vented their anger at these youths. They wished the woman a speedy recovery from this traumatic ordeal.
"I actually know this lady, the nicest person she got a terrible fright", one woman said.
Another local said, "Those boys need some stern hard punishment dished to them".
"Shoppers need some form of security. If the boys are there every day as reported. It shouldn't be hard to catch the vile little s***s". 
Last week, it was reported that a gang of youths have been causing havoc in the same area. They hurled stones at a pregnant woman while she made her way to the bus stop with her toddler.
On the incident the woman described the gang of youths as a "disgrace".
"I was pregnant walking with my three year old to a bus stop and they were throwing stones at me". 
"They saw that I was pregnant as I walked past them and was almost due. You couldn't mistake it". 
"A stone hit me in the back and they were also asking if my daughter was a boy because her hair was short".
She continued, "I don't know what way they're being reared at all. I couldn't imagine ever treating someone in that way". 
The Gang Of Youths Didn't Stop There!
A home and a car were also targeted by these gang of youths in a spate of late evening attacks.
The owner said, "I work shifts and need my car to get to work and home".
He added, "The problems with them usually happen between 7 and 8-30 pm or 9pm. When they do eventually leave, they head towards the vale". 
"So if you live on the vale or around that area can you keep control of your kids and get them inside. It's rediculous that they are out that late causing trouble and with school in the morning".   
More news on Clondalkin here.