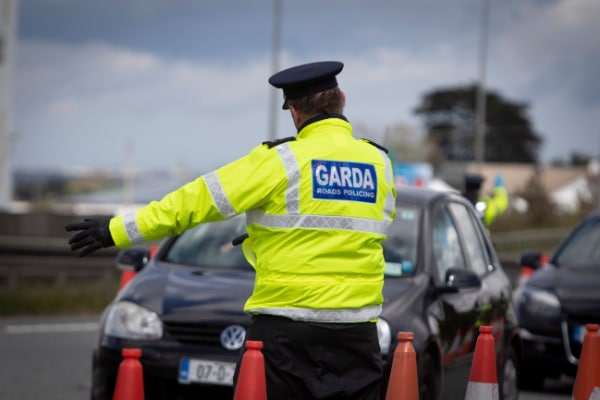 Would you like to listen to the article instead of reading it?
A Garda who was bitten in the arm by a female prisoner who was HIV positive, has been awarded €18,000 for damages in court.
The High Court judge was told yesterday, that Gardaí used pepper spray to restrain the female prisoner, who then bit down into the arm of Garda Sheenagh Carroll and refused to let go.
Ms Justice Mary Rose Gearty heard that, Sheenagh Carroll was escorting a violent prisoner from Dublin to the wrong courthouse, Donegal instead of Letterkenny.
This incident took place in November 2014. Garda Carroll said in an affadavit that the prisoner was removed from Donegal court to a police van. The court also heard that the prisoner was kicking, and pulling her hair. In the van, the prisoner then bit the Garda's arm.
Garda Carroll was later treated at Letterkenny Hospital. It was there that a nurse who knew the prisoner told the Garda that the prisoner was HIV positive. She was given a cocktail of medication to combat the disease.
"Jaw was clenched so tightly"
During the compensation virtual hearing, Sheenagh Carroll stated to the court, "While attempting to push away the prisoner's head, she then latched her teeth down onto my right arm".
Sheenagh Carroll added, "I was unable to free myself as her jaw was clenched so tightly on my arm".
Garda Carroll also described the attack as savage. She also said that she suffered both physically and psychologically as a result.
She returned to duty at Pearse Street station four months later, with the bite marks still visible on her arm. Garda Carroll said that she still feels self concious about them and is reluctant to wear short sleeved shirts with the uniform.
Damages awarded to Garda:
Judge Gearty awarded Garda Carroll €18,000 in damages. She added that despite the Garda's injuries and anxieties being confined to well under 6 months duration, her personal life has also been affected.
This comes after Gardaí stopped a house party with up to 70 people in attendance in Longford.