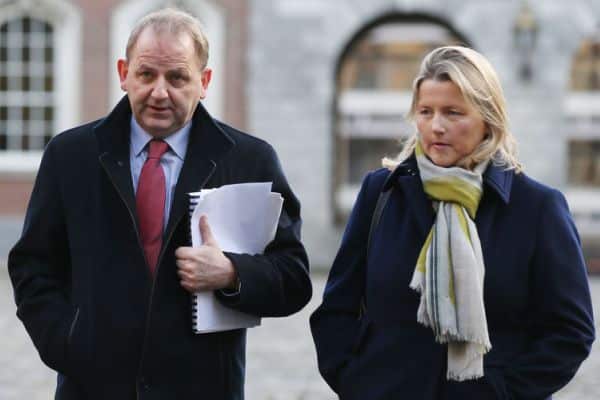 The Disclosures Tribunal has heard evidence for the first time from the Garda whistleblower Sergeant Maurice McCabe today.
Sergeant McCabe says that he felt completely victimised as a result of making complaints to his Superintendent about the standard of policing in Bailieboro in County Cavan.
The Garda Whistleblower was questioned about an alleged Garda smear campaign against him, as well as his treatment at the O'Higgins Commission in 2015.
Mr. McCabe was cleared by the Office of the Director of Public Prosecutions of an allegation of abusing the daughter of a colleague named as 'Ms. D'. He informed the council today that recieved 'great support' from management and colleagues in April 2007, but relations soured later, after Sergeant McCabe raised a list of twenty-one problems with policing with his superintendent, Michael Clancy.
The Tribunal's heard complaints made by Sergeant McCabe against superiors went all the way up to former Commissioner Martin Callinan, which was later found to be unsubstantiated. He informed those present that there is a culture within the Gardaí where it's extremely hard to speak out, but he's received support from the public and some colleagues, particularly in Mullingar.
The Disclosures Tribunal also was informed of a Facebook comment about a puppet used in a pub, called 'Maurice the rat' which could've referred to McCabe. That was described by Judge O'Higgins as 'vile and offensive.'
Sergeant McCabe said several members of the force blanked him or didn't speak to him. However he said he'd received as many as 400 letters of support from the public. He also added that his children were not picked upon by fellow school-mates as had been reported around that time.
Sergeant McCabe also says articles authored by Paul Williams articles about him were "payback" and he knew they were in relation to what he was doing on penalty points.
The whistleblower was asked about articles by Paul Williams which referred to Ms D's allegations of without naming him. He said "It was awful. I'd been cleared. I should have been left alone. I can't prove it but I know it was in relation to what I was doing regarding penalty points.'
He was asked about a report on RTE which said that he had refused to meet with Assistant Commissioner John O'Mahony as part of his inquiry. He confirmed he had never refused to meet and said had rang him when it was complete to ask why he hadn't been interviewed.
Later this month the Tribunal will hear from the former head of the Garda Press Office Dave Taylor, who alleges that he was directed by former Commissioner Martin Callinan to brief negatively about Sgt McCabe.