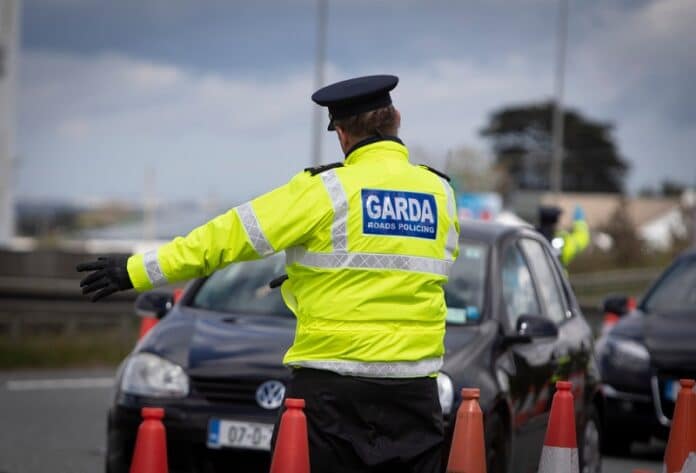 Gardaí arrested a man who attempted to leave the country to go to France on a holiday, breaching Covid-19 travel restrictions. Gardaí arrested the man at Dublin Port, putting an end to his dream holiday!
The driver did not have a valid licence or insurance as he attempted to travel to France.
An Garda Siochána tweeted the following, "Gardaí temporarily attached to Store Street Station on #OperationFanacht stopped a disqualified driver at Dublin Port heading to France on holidays. No driving licence, no insurance. Van seized, driver arrested". #StayHomeStaySafe #HoldFirm 
Not the only one arrested by Gardaí
The attempted move to France, has not been the only incident where Gardaí have caught a breacher of Covid travel guidelines.
They recently issued fines to five would be sulky racers. These racers were caught venturing more than 5 km from their homes.
They were stopped by Naas Community Gardaí who were working with Athy detectives. Gardaí also said that fines were issued to the five men. They also urged the public to follow the Covid-19 guidelines.
Last week, Gardaí also arrested another man for breaching travel guidelines.
They had responded to a call in Punchestown that two men were more than 5 km from their home. After arriving at the scene, Gardaí ascertained that the men were in breach of guidelines.
One man co-operated with Gardaí, while the other did not and was arrested as a result.
A Garda spokesperson issued this statement,  "Gardai in Naas who were responding to a complaint, have today, Monday 18th January, 2021, arrested one male in the vicinity of Punchestown Racecourse" com.
They continued, "This male had been one of two persons who had been deemed to have breached the 5km travel restriction imposed as part of the measures to reduce the spread of Covid-19".
"While the other person complied with the direction, this male was arrested for refusing to comply".
Level 5:
It was annouced yesterday, that Ireland are to remain in Level 5 lockdown until at least March 5. Cases are continuing to decrease, with 928 Covid cases reported yesterday. However, Ireland also recorded 90 deaths yesterday.
However, it was reported today that hospital admissions are decreasing for the first time in weeks.
Earlier today, An Garda Síochana tweeted this message, "Dundrum Community Policing Unit carried out checkpoints at Ticknock and the surrounding area in support of Public Health Regulations. By staying at home and limiting your contact with others we can help stop the spread of #COVID19 #StayHomeStaySafe #HoldFirm".