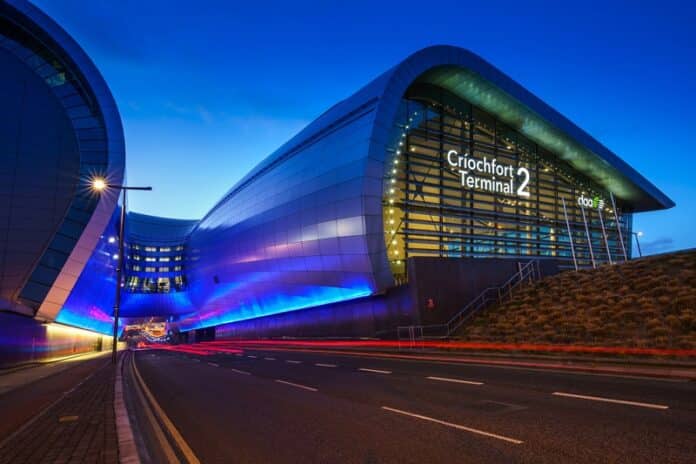 It has emerged that Gardaí are investigating people's trips to sunnier climates like Tenerife and Istanbul.
Many are claiming that they are heading to these sun destinations for medical and dental appointments.
The news stems from an RTÉ prime time report with Gardaí telling the broadcaster that upto 150 people have been fined for non essential foreign travel.
It was reported that 900 people left Dublin airport while 1,000 people arrived into the airport on one day alone.
One Dublin man was told he was liable for a €500 fine as he was travelling to Tenerife to "work from home".
The man's story did not check out as Gardaí determined that his work was based in Dublin, despite being warned that he could incur a hefty fine, the man continued on his journey.
Travel is allowed for medical reasons and new data shows many Irish people are heading to Istanbul and Tenerife for medical and dental appointments.
One man showed Gardaí an email which included details of his dental appointment in Tenerife. He was accompanied by a woman as a person is allowed to travel with you for medical reasons. The pair were allowed to continue their journey.
While many people may have valid reasons to travel abroad on medical grounds, Gardaí at the National Immigration Bureau have revealed that around 30 – 40% of people travelling to sunnier climates have medical and dental appointments.
It is a figure which highlights the difficulty Gardaí face when trying to enforce Covid-19 rules and regulations.
Other incidents of rule breaking were also highlighted in the prime time report.
At a night time checkpoint near Heuston Station in Dublin, three men in a car were pulled over. The driver, from Clondalkin, told Gardaí that he was on his way to pick up his girlfriend who was due to visit her grandmother.
The two passengers were from Lucan. All passengers were outside the 5km rule and none were wearing a mask. The driver was not fined but the two passengers were fined €100 and given a lecture about social distancing. The two passengers had no excuse as they told Gardaí – "we were out for a spin".
Gardaí have said emergency calls have fallen dramatically and most of the calls they do get are Covid related. While policing public spaces, Gardaí chat to residents as they know some that some people's only interactions will be with them when they are on patrols.
The Gardaí are also following the 4 E's: engage, explain, encourage and enforce.
They have also noticed many people are calling to report others who are breaking the rules. Sgt Murray said "There's a good flavour tonight. I've noticed people reporting people coming in from outside the jurisdiction – maybe from Britain or mainland Europe – and not isolating for the required period of time."
Another issue they are facing is the rise of Shebeens. The speakeasy type structures are filled with beer kegs, games, pool tables and other paraphernalia. People at shebeens are breaking the rules and they are often not wearing any masks. Any one found at one is liable for a fine.
It has been reported that Irish people with dental appointments in Tenerife are not turning up for their appointment. Check out the Twitter thread below.
🚨 Dental Surgery in Tenerife tells #TodayCB: "In the past 2 weeks we have been getting a lot of bookings from Irish people, all the patients were requesting an email to confirm the appointment (which is new), and then they are not turning up"@RTERadio1

— Today with Claire Byrne (@TodaywithClaire) February 12, 2021
As well as enforcing Covid-19 regulations and rules, Gardaí are now investigating the shooting of a man in Ballymun. Check out Radio Nova's report on it here.