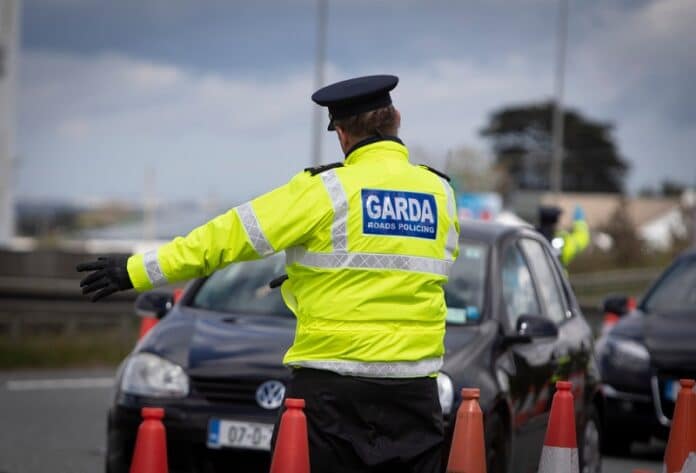 Gardaí are set to crack down on outdoor drinking this weekend. They aim to boost patrols due to the scenes last weekend that led to public outcry.
Footage emerged on social media last weekend of revellers in Dublin and Cork drinking takeaway pints on the streets in the cities. This lead to some calls that takeaway pints should be made illegal earlier in the week. The Government decided against taking this measure.
The announcement of extra patrols was made ahead of a meeting that is scheduled to take place this afternoon. Garda Commissioner Drew Harris, Taoiseach Micheál Martin, Minister for Justice Helen McEntee and Minister for Health Stephen Donnelly are to meet to discuss the enforcement of Covid-19 regulations.
In a statement released yesterday, Garda HQ said they will be "increasing compliance checks and engagement".
"An Garda Síochána will increase our patrols and engagement particularly in relation to gathering in large groups in open spaces". 
"This will see increased Garda activity on foot, mountain bikes, and vehicle patrols in identified public spaces".
The Gardaí also said they are working in a fair manner to ensure compliance is met with the public in regards to the Covid-19 regulations
"An Garda Síochána is committed to acting in a proportionate manner and working with the community to achieve compliance."
The Gardaí have also said they will continue their checks on retail and business premises. Latest figures from the Gardaí show that since October 30th there have been an additional 45 breaches of Covid-19 laws, including: seven alleged breaches of the Health Act 1947; eight alleged breaches by licensed premises; 29 alleged breaches by retail premises, and one alleged breach for face covering regulations. There has been 439 Covid-19 related prosecutions carried out to date.
The news about the crack down on outdoor drinking comes as pubs across Ireland will turn their lights on today to stand in solidarity with each other. Guinness Raising the Bar has joined forces with the LVA, VFI and Hospitality Ulster to encourage pubs across the island of Ireland, north and south, to simultaneously switch on their Christmas lights this Friday November 20th at 5pm. You can read Radio Nova's report on it here.