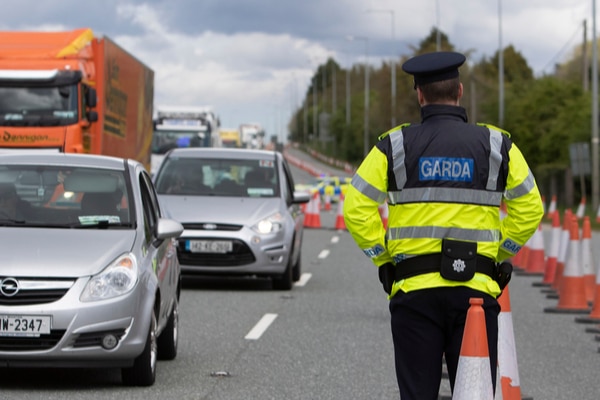 Since joining the Schengen Information System (SIS II) last year, Gardaí have arrested 162 people for crimes such as child prostitution.
These criminals have either fled or were wanted for crimes. This system also allows police here and abroad to instantly ascertain if criminals are wanted here or anywhere else in other participating countries.
These 162 people caught by Gardaí in Ireland were also wanted abroad for questioning for several offences. These offences also include robbery, burglary, sexual offences and drug trafficking.
This Schengen Information System is also the largest database for law enforcement in Ireland.
Ireland joining forces with Europe has enhanced our law enforcement cooperation with European partners.
"vitally important"
"International co-operation is more important than ever before in tackling crime", Justice Minister Helen McAntee told the Daily Mirror. "An Garda Siochana does excellent work with its international law enforcement partners around the world".
"This type of co-operation is vitally important in investigating and prosecuting serious criminals who are engaged in drug trafficking, human trafficking and other awful offences".
"As Minister for Justice, I am committed to supporting An Garda Siochana in this work", she also added.
"The Schengen Information System is the largest law enforcement database in Europe.  Ireland's connection to it has strengthened our law enforcement cooperation with our European partners".
"These arrest figures demonstrate the positive impact SIS II has had on the investigation of trans-European crime to date, with a significant increase in the number of arrests for a number of serious crimes". 
Gardaí Case Studies
Several case studies presented show where this Schengen database has proved successful in tracking down criminals.
Last January, a Romanian resident living in Dublin was arrested after Italian police were put on alert in a case of child prostitution.
Last May saw an Italian national arrested for allegedly raping a young male in Munster back in 2019. That person has since returned to Italy. It is believed he has had several other interactions with minors at sports camps.
The arrest of these individuals are included in the 162 people arrested thanks to this EU database. This is also a significant increase from 2020's figures.
This database has also allowed for Gardaí to track down and find missing or vulnerable people.