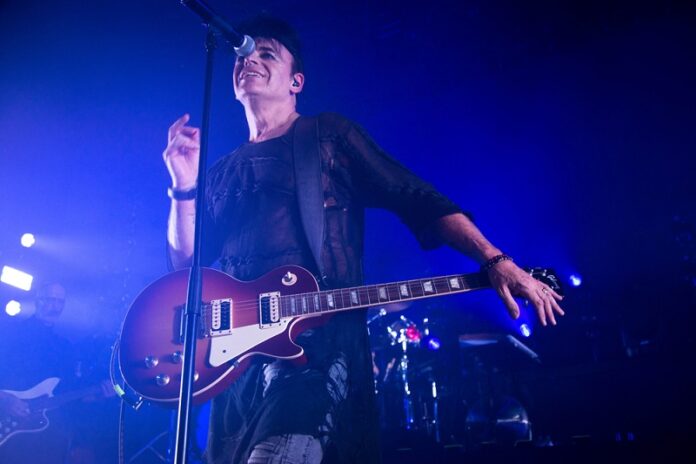 Gary Numan has revealed that he earned a measly £37 from a million streams from one of his songs.
Numan is known for many hits including 'Are 'Friends' Electric', 'We Are Glass' and the iconic 70s track 'Cars'. He is set to release his 18th studio album entitled 'Intruder' in May of this year.
The music industry has been obliterated by the Coronavirus pandemic and streaming platforms such as Spotify, Apple Music, Amazon Music and Google Pay have come under increased scrutiny of how much they pay artists.
Gary Numan was speaking to Sky News as representatives from Universal, Sony Music and Warner Music Group provided evidence to the Digital, Culture, Music and Sports committee inquiry into the economics of music streaming in the UK yesterday.
In the first hearing last year, Radiohead's Ed O'Brien, Elbow's Guy Garvey and Nadine Shah warned MPs that unfair streaming payments were "threatening the future of music".
Numan didn't attend any hearings but discussed streaming music in an interview with Sky News.
"The solution's simple. The streaming companies should pay more money. They're getting it for nothing."
"I had a statement a while back and one of my songs had had over a million plays, million streams, and it was £37. I got £37 from a million streams."
Providing another example, Numan said "I printed out, I think it was about a year ago, a statement – my streaming statement came in and I didn't look at it, I just put it to print, and I looked over about half an hour later, it was still printing."
"It was hundreds and hundreds of pages. And the end of it was, like, £112. It was barely worth the (paper) it was printed on, and it took nearly half an hour to print. You know, it's so much stuff, so much streaming, and there's absolutely nothing in it."
Streaming currently accounts for more than half of the global music industry's revenue. According to the Broken Record campaign artists receive around 16% of the total income from streams, while record companies get around 41% and streaming services around 29%.
Gary Numan went on to add "If you're really at the top, then you can earn pretty well from streaming. If you're not, you might as well forget it, it isn't even worth printing it out, printing out the statement."
The pandemic has crushed the live music industry and artists, especially young and upcoming artists need all the help they can get. The UK music industry is even worse off due to the new Brexit rules that make it harder for British musicians to tour in Europe. Many artists have shared their anger at the UK Government and you can read Radio Nova's report on it here.