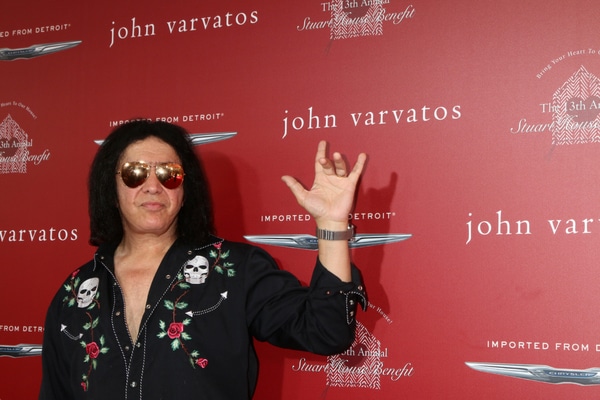 Gene Simmons has become the latest musician to pledge his support to Britney Spears following her conservatorship battle.
The pop star was granted freedom from her conservatorship which had been controlled by her father Jamie since 2008.  This conservatorship had seen Britney's entire personal affairs, along with her $60 million estate controlled by her father, until its termination last November.
Last year, Spears also thanked her fans from the Free Britney Movement.
"I have no words… because of you guys and your constant resilience in freeing me from my conservatorship… my life is now in that direction", she said. "I cried last night for two hours cause my fans are the best and I know it". 
"my family was hurting me"
Britney Spears also took to Instagram to speak about sensitive issues regarding her family last month. She also spoke about the power of prayer and reflecting on how her musical achievements can help her move forward in the future.
"I had an experience three years ago where I stopped believing in God", she wrote. "From every angle I was being hurt for no reason and my family was hurting me. I went into a state of shock and the way I coped was being [in] fake denial. It was too much to really face". 
She continued, "Honestly my family embarrassed me and hurt me deeply". Adding, "tooting my own horn and seeing my past accomplishments reflecting back at me actually helped" in overcoming her own insecurities.
"earned her money the hard way"
Following this, Gene Simmons took to Twitter to support Spears.
"Ok. Not usually an area I comment on. But here goes. @britneyspear earned her money the hard way — she worked for it…No one, including parents and family should have any say regarding her finances. Period", the KISS bassist tweeted.
Gene Simmons also announced before Christmas that he was developing a museum at the Rio All-Suite Hotel & Casino. Find out more on this here.