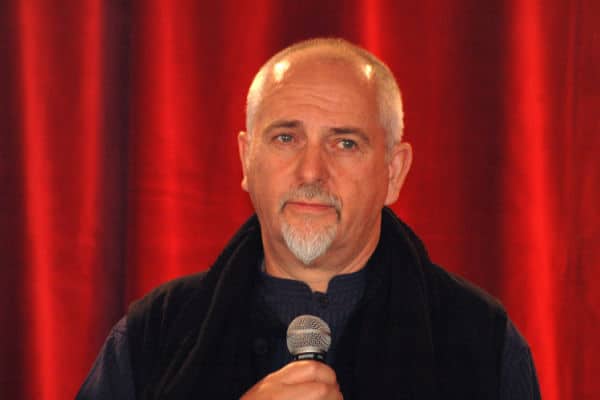 Would you like to listen to the article instead of reading it?
Genesis have announced plans to release a 53 track 5 CD, and 24 track triple-LP BBC Broadcasts set, featuring material from the likes of Peter Gabriel, Phil Collins and Ray Wilson.
This new set will also mark the first time that these tracks will be released on Vinyl, as well as being the first time that most of the famous 1987 show at Wembley will be made available.
The set has also been curated by long time Genesis producer Nick Davis, alongside band member Tony Banks. It will arrive on March 10.
Along with their performance at Wembley, the set also includes recordings from Genesis' appearances at John Peel and Night Ride.
It also features the band's performances at Knebworth from 1978 and 1992, along with 1980's gig at London's Lyceum.
Other Genesis shows featuring on the set also include the 70s Night Ride sessions, along with their 1998 shows at the NEC and Paris Theatre.
Genesis popular encore version of Watcher Of The Skies from Wembley's Empire Pool in 1975 are also included.
Pre order this set here.
Peter Gabriel Shares New Music
Speaking of Peter Gabriel, the former Genesis singer has been busy, releasing a brand new single 'Panopticom' from his forthcoming album 'i/o'. More on this here.
"The first song is based on an idea I have been working on to initiate the creation of an infinitely expandable accessible data globe: The Panopticom. We are beginning to connect a like-minded group of people who might be able to bring this to life, to allow the world to see itself better and understand more of what's really going on", Peter Grabriel said of the song.
The album sees Gabriel collaborate with Brian Eno, drummer Manu Katché, bassist Tony Levin, along with guitarist David Rhodes.
The former Genesis singer also spoke about the album.
"Some of what I'm writing about this time is the idea that we seem incredibly capable of destroying the planet that gave us birth and that unless we find ways to reconnect ourselves to nature and to the natural world we are going to lose a lot".