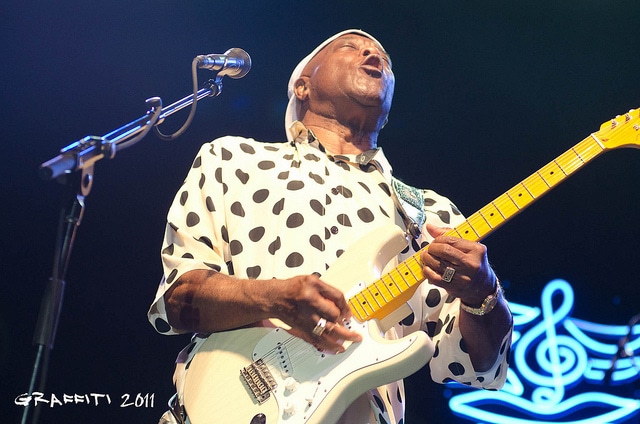 George Harrison, the Bee Gees and blues legend Buddy Guy are all going to receive special lifetime achievement awards.
The honour is being given out by the The National Academy of Recording Arts and Sciences (NARAS).
The organistaion is 'dedicated to improving the quality of life and cultural condition for music and its makers.'
The Recording Academy started in 1957, and are most well known as the hosts of the Grammys.
The association released their list of annual Special Merit Awards recipients, which features George Harrison, French composer Pierre Boulez, the pop group trio the Bee Gees, French composer Pierre Boulez, country duo the Louvin Brothers, and jazz saxophonist and composer Wayne Shorter and the stunning blues guitarist Buddy Guy.
Speaking about the Lifetime Achievement Awards, Recording Academy President/CEO Neil Portnow said: "This year we pay tribute to exceptional creators who have made prolific contributions to our culture and history."
"It is an honour and a privilege to recognize such a diverse group of talented trailblazers, whose incomparable bodies of work and timeless legacies will continue to be celebrated for generations to come."
George Harrison died in 2001, aged 58, while there's only one remaining member of the Bee Gees, Barry Gibb. Maurice Gibb passed away in 2003, aged 53 and his brother Robin in 2012, aged 62.
The Awards will be given out the day before the Grammys are staged. The Grammy Awards will be held in Los Angeles on February 8th 2015.