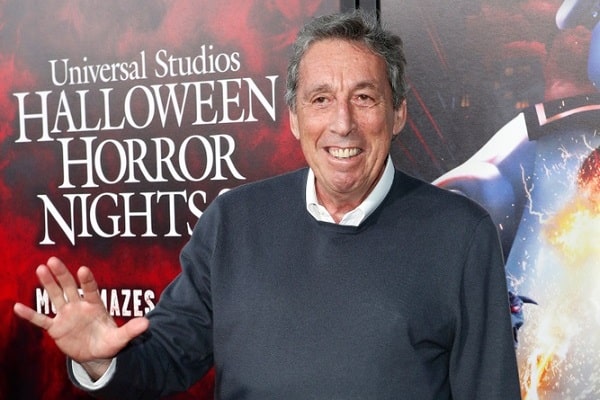 Filmmaker Ivan Reitman, best known for 1984's Ghostbusters, has died at the age of 75.
Reitman's family said the director passed away peacefully in his sleep on Saturday at his home in California. A cause of death has yet to be revealed.
"Our family is grieving the unexpected loss of a husband, father and grandfather who taught us to always seek the magic in life," a statement from his children read. "We take comfort that his work as a film-maker brought laughter and happiness to countless others around the world. While we mourn privately, we hope those who knew him through his films will remember him always."
Reitman was born in Czechoslovakia in 1946 to an Auschwitz survivor mother and a father who fought in the Czech resistance in WWII. In 1950 Reitman's family fled communist Czechoslovakia and settled in Toronto. There, Reitman became a staple of the comic theatre scene, and by the mid-70s he was producing off-Broadway plays starring the likes of Bill Murray, Harold Ramis, John Belushi and Gilda Radner.
He entered the world of film in the '70s when he directed low-budget shocker Cannibal Girls and produced David Cronenberg's horror movies Shivers and Rabid. Reitman would become known for comedy however, beginning with producing 1978's Animal House before directing the following year's Meatballs, which gave Bill Murray his first lead role.
Reitman and Murray reteamed for 1981's Stripes before scoring their biggest hit with 1984's Ghostbusters. Reitman would direct a sequel in 1989, with his son Jason directing a belated follow-up in 2021.
The director would find another winning collaboration with action star Arnold Schwarzenegger, whom he transformed into a comic star in films Twins, Kindergarten Cop and Junior.
Reitman's final directorial outing came in 2014 with the Kevin Costner vehicle Draft Day.
Prior to his death, Reitman had been linked with directing Triplets, a sequel to Twins that would have seen Schwarzenegger and Danny DeVito reprise their roles.
Tributes have been pouring in from the world of comedy filmmaking.
Paul Feig, who directed the 2016 Ghostbusters reboot, said he was in "absolute shock" at the news.
"I had the honour of working so closely with Ivan and it was always such a learning experience," Feig tweeted. "He directed some of my favourite comedies of all time. All of us in comedy owe him so very much."
"I am deeply saddened by the loss of Ivan' Reitman," wrote Ghostbusters star Ernie Hudson. "Truly a great man and filmmaker who I had honour and privilege of knowing and working with. Deepest condolences to Jason and the entire family. May he RIP."
"Ivan Reitman was old school in the best way, and kind," wrote actress Mindy Kaling. "I loved working with him. It's sad he's gone, it makes me feel older and like my childhood movies are more faraway than ever."