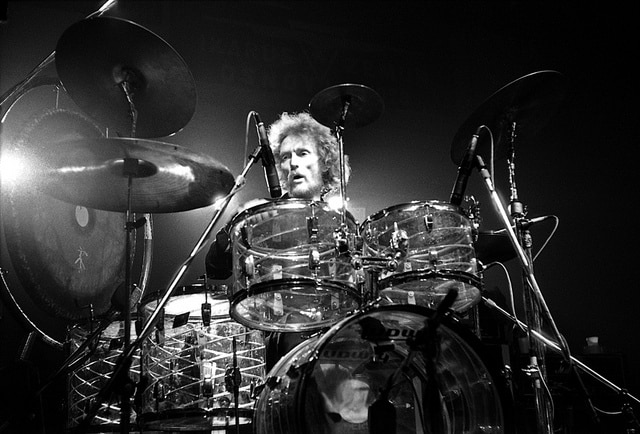 Legendary drummer Ginger Baker, has dismissed any notion that Cream helped contribute to the formation of heavy metal. Baker is unhappy being connected with the genre in anyway, saying that he "detests" that type of music.
In an interview with Forbes magazine, Baker spoke about being associated with it "I've seen where Cream is sort of held responsible for the birth of heavy metal. Well, I would definitely go for aborting. I loathe and detest heavy metal. I think it is an abortion".
Baker talked about the misunderstanding that he has with heavy metal fans, when they say "Man, you were my influence, the way you thrashed the drums.' They don't seem to understand I was thrashing in order to hear what I was playing. It was anger, not enjoyment — and painful. I suffered on stage because of that volume crap. I didn't like it then, and like it even less now."
The iconic rock drummer was recently the subject of a documentary back in 2012 called Beware of Mr Baker. It featured a number of interviews with the drummer in his residence in South Africa, where he has been living in seclusion for a number of years.
Baker was inducted into the Hall of Fame back in 1993 with Cream, but has his own opinion on the hall of fame "That whole Rock And Roll Hall Of Fame thing — at least half the people in there don't have a place in any kind of hall of fame anywhere, in my opinion."
Photo Credit: Zoran Veselinovic