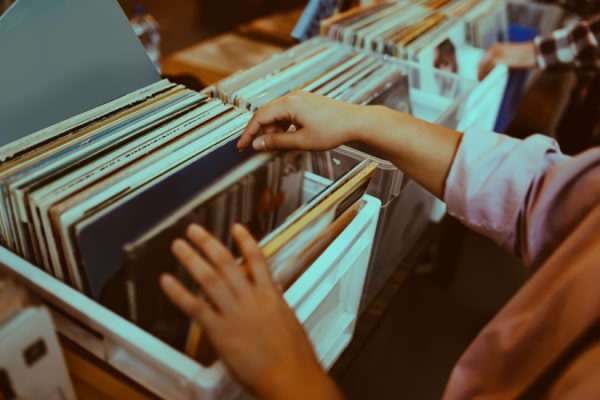 Glasgow has been voted the number one Vinyl collecting city in the UK, a new study has revealed.
Followed closely by the North East, Glasgow accounts for 32% of Vinyl collectors in the UK. The North East makes up 25% of collectors of records.
This news comes after it had been confirmed earlier this year that Vinyl sales in the UK were also set to overtake CD sales.
It was reported that Vinyl albums made up £135.6 million in sales, with CD sales accounting for £150.1 million. If this trajectory continues, vinyl will overtake CDs by the end of 2022.
Last year, the British Photgraphic Industry reported vinyl sales of up to five million, an 8% from 2020. Vinyl also accounted for 23% of album sales in the UK last year.
"It's a great time to be a music fan, with wider choice on offer than ever before supported by great value," said the British Phonographic Industry's chief executive Geoff Taylor.
"Thanks to record label investment into new music and talent, fans can purchase and collect the music they most love on vinyl, CD and even cassette, whilst also enjoying access to over 70 million songs to stream instantly whenever and how often they want, in turn enabling a new generation of artists to create music and sustain successful careers in a global market."
More on this report here.
Earlier this month, it emerged that people born in the Gen Z bracket purchase more vinyl records, than their milennial elders. More on this from Nova here.