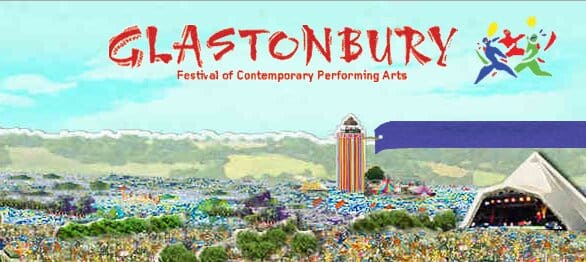 What cant speak cant lie.
The message was put out via Twitter yesterday saying the line up is looking good.
Well it's Glastonbury, course its going to be good. So far Arcade Fire, Dolly Parton, Lily Allen, Disclosure, Blondie,The Black Keys, Lana Del Rey and Warpaint have all been officially added to the line up but eager festival goers will have to wait until April for the full line up to be announced.


As always the rumor mill is in full swing with, Kasabian, Prince, Metallica, Elbow, Depeche Mode, Lorde, Foo Fighters and Daft Punk strongly rumored to be performing.
Ticket resale date has been announced to the 31/March/2014.
Cancelled tickets to be resold on April 24th & 27th.

Glastonbury festival takes place at Worthy Farm in Somerset from Wednesday 25 to Sunday 29 June, 2014.