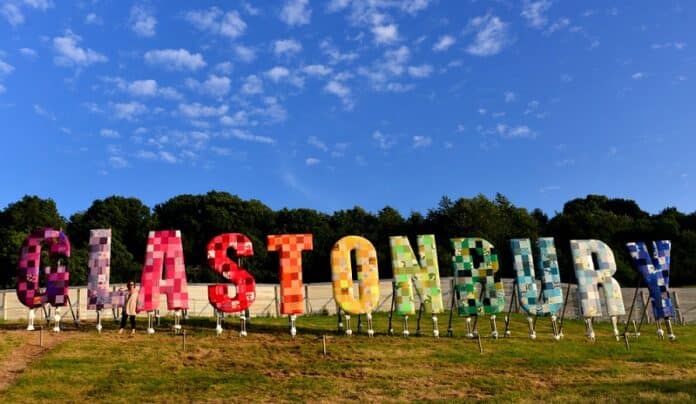 Glastonbury organiser Emily Eavis has denied Mel B's claims the festival has been cancelled for 2021.
The Spice Girl star was speaking on BBC Radio 5 discussing the future of live music. Mel B said "I know that Glastonbury's been cancelled so a lot of, like, big stage performances are kind of on hold again this year, which is sad but we've got to get this virus under control, I guess."
She was then asked where she had heard this news and responded by saying "they did (cancel the festival) today, unfortunately."
Eavis took to Twitter to alleviate fears that the festival had been cancelled. In a tweet she wrote "Happy new year to you all! There's no news this end yet, we haven't cancelled. Will let you know right here as soon as we have an update."
Happy new year to you all!
There's no news this end yet, we haven't cancelled. Will let you know right here as soon as we have an update..

— Emily Eavis (@emilyeavis) January 4, 2021
Eavis also confirmed that tickets for Glastonbury 2021 will rollover to 2022 if the festival doesn't go ahead this year. A twitter user said "Please carry tickets over to 2022 if you do have to sadly cancel." To which Eavis replied, "Of Course".
Earlier on in the pandemic, Glastonbury organisers shared the same optimism that other festival organisers held in the hope of running their festivals in the summer of 2021.
Glastonbury founder Michael Eavis said recently that the festival will go ahead if the majority of the country has been vaccinated by the summer. Eavis also received his Covid-19 vaccination.
Speaking to Somerset Live he said "It is amazing to be in one of the first groups of people to have the COVID-19 vaccine in Somerset. It is great that everyone across the country will be offered the vaccine in due course."
"It is really important that everyone takes the opportunity to have the free vaccine when it is offered to them – it is our only real chance of protecting ourselves and our friends and family from this disease."
He went on to add "As far as the festival is concerned, wouldn't it be wonderful to get the majority of our population vaccinated before June 2021, so that we can celebrate next summer in proper "Glastonbury style'."
The 2020 edition was supposed to be the 50th anniversary of the famous festival. Paul McCartney, Kendrick Lamar and Taylor Swift were due to headline. It was revealed in a Rolling Stone feature that McCartney and Swift had planned on performing together as well.
The line up for 2021 has not been announced yet due to the precarious situation we find ourselves in but Emily Eavis did say before that she plans on "rolling two festivals together for 2021" leading to many "surprises".