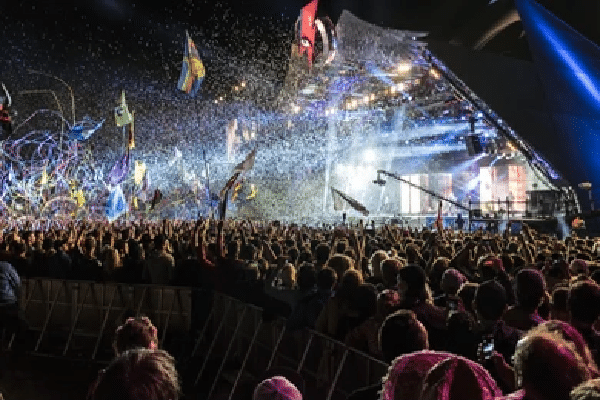 Glastonbury organiser Emily Eavis spoke about the recent hike in prices for next year's festival.
This came after it was confirmed tickets for the Glastonbury festival were to increase by £55 next year, costing music fans £355, plus a booking fee of £5.
In contrast, tickets for the 2022 festival cost £280, along with the £5 booking fee. The tickets had been intially priced at £265, however the subsequent cancellation of the event due to the pandemic and inflation led to the increase.
Looking ahead to next year's festival, tickets and coach packages will be made available from November 3 at 6pm. These packages will also require a £50 charge upon purchase.
Tickets for the gigs will go on general sale from November 6 at 9am. More info on this can be found via Nova's report here.
"minimise the increase in the price"
Following news of the price increase, Emily Eavis released a statement, where she assured fans that they did their utmost to avoid a huge price increase.
However, she admitted that the increase in ticket prices was neccesary to cover the "enormous rises in the costs of running this vast show".
"I wanted to post about the 2023 Glastonbury ticket price which was announced today", she said.
"We have tried very hard to minimise the increase in price on the ticket but we're facing enormous rises in the costs of running this vast show, while still recovering from the huge financial impact of two years without a festival because of COVID".
"The £50 deposit on ticket sales day in November will be the same as ever, the balance not due until April. And, as always, there will be opportunities for many thousands of people to come as volunteers or as part of the crew", she continued.
"In these incredibly challenging times, we want to continue to bring you the best show in the world and provide our charities with funds which are more vital than ever. We are, as always, hugely appreciative of your ongoing support".
See the statement in full below.
— Emily Eavis (@emilyeavis) October 17, 2022
Speaking of tickets, fans were also reacting, after tickets for Blink-182's major world tour next year were made available. See here.