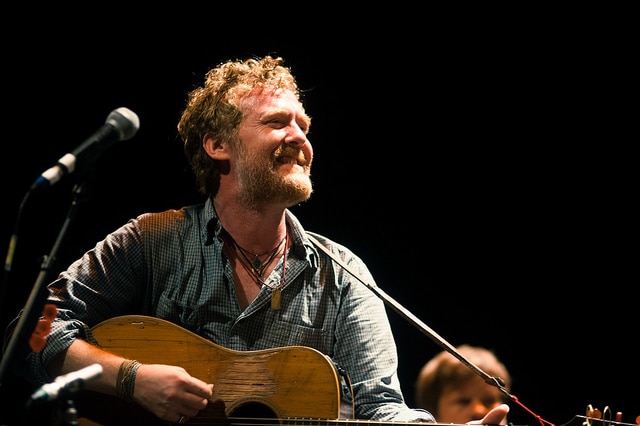 Irish folk rock star Glen Hansard is set to release a new EP next month as a follow up to his latest album released late last year.
Titled "A Season On The Line" it will feature four previously unreleased songs and will available from February 19th. The release was announced via Hansard's Facebook page accompanied by the first single, "Didn't He Ramble".
Hansard was recently nominated in the Best Folk Album category for the 2016 Grammy Awards for his most recent album, "Didn't He Ramble". This record was his second solo album and reached number 92 is the US Billboard 200 chart.
Two tracks from the album, "Didn't He Ramble" and "Way Back In the Way Back When" have featured in his live set list during his recent US and European tours and due to their popularity have been included on the new release. The remaining songs on the EP are "Let Me In" and "Return".
Hansard will also return to Dublin on Saturday April 2nd for a gig in the National Concert Hall. This is part of Ireland's 2016 Centenary programme and the show is entitled "Imaging Home: This Is Ireland".
Listen to "Didn't He Ramble" below.
Photo credit: Kmeron