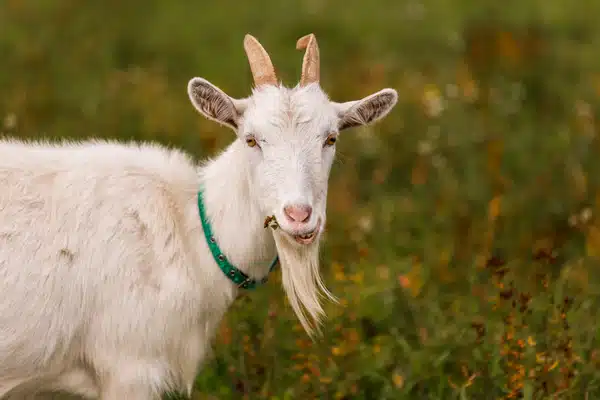 A goat has been given the nickname of "Houdini" thanks to its ability to disappear and evade capture. It is reported to have been roaming the streets of Kiltimagh in Co. Mayo for the past three weeks.
According to the Western People, the animal has been on the loose for some time, making appearances before quickly vanishing. It had been spotted in a laneway close to the SuperValu on Sunday morning but managed to escape the locals.
The goat earned his magical reputation when it had vanished after being caught and penned away in a field. Volunteers from the Mayo SPCA travelled to Kiltimagh on Sunday afternoon in search of the goat, but it was nowhere to be found. The goat had slipped away without a trace before rescuers could arrive, only to reappear on rare occasions. A local animal rescue centre said it is "very, very frustrating" to keep missing the goat after it trotted to freedom.
In an interview with the Irish Sun, Emma Semple from Furry Friends Animal Rescue in Charlestown said, "We've been after this goat for about three and a half weeks now. As soon as anybody gets there to catch her, she's disappeared again.
"The other day we were very close to getting the goat actually and the Mayo SPCA volunteer went there and said the bloody goat has disappeared again! Where she's hiding now, I don't know. We have another little goat that needs a friend here at the rescue so, we are quite keen on getting a hold of it."
Semple said capturing the goat "is getting quite urgent" so, she urged locals to tether the animal or, to corner it into a garden until it can be rescued. She says it is "emaciated, very, very thin and could go into organ failure soon" as it is underweight."
The goat was last spotted following a couple up the mountain near the wind turbines in the area, according to the Western People. Byrne's Totalhealth Pharmacy, where the adventurous goat was snapped in the doorway, welcomed their new customer. They said on social media: "We love all of our customers, but unfortunately we aren't open on a Sunday Houdini!"
A spokesperson for Mayo SPCA said arrangements have been put in place with Furry Friends in Charlestown, which has a licence to house farm animals, to look after the goat. Anyone who sees the goat is asked to contact Mayo SPCA.
"If people find the goat and are afraid they will be left with it, that will not be the case. We have everything in place when it is caught."
Meanwhile in Australia, a poorly, unfortunate, struggling sheep was found in a forest, and has been named Baarack by rescuers. It had a fleece weighing more than 35 kg, which has been finally shorn to give it some much needed relief.