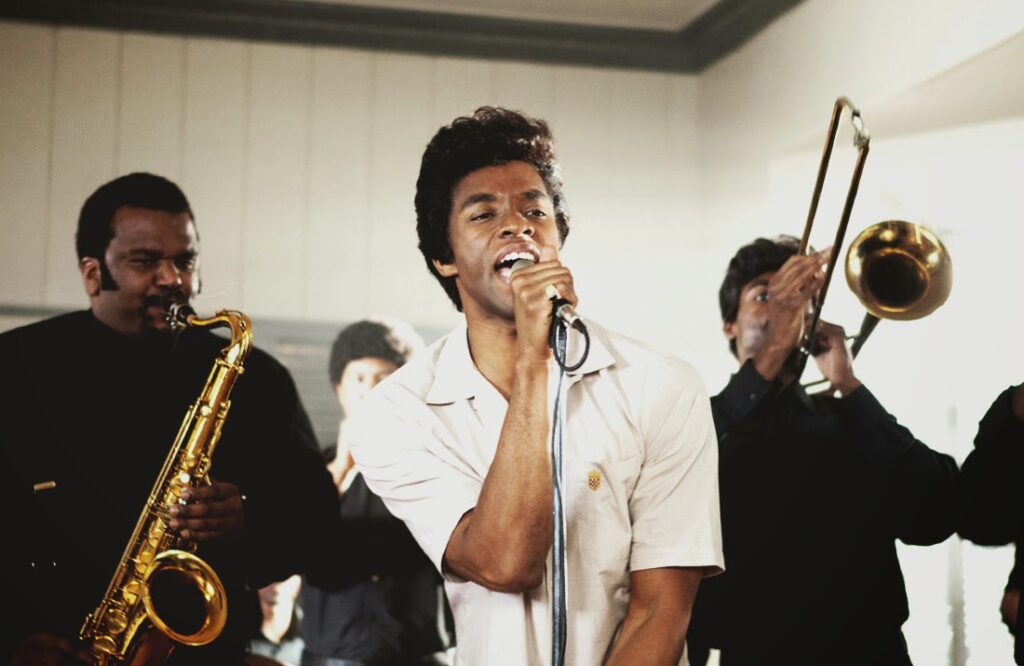 Mick Jagger is the co-producer for the new biographical film coming out about the late funk and R&B musician James Brown, named 'Get On Up'.
The film charts the soul legends' rise from extreme poverty to become one of the most influential musicians in history.
'Get On Up' is directed by Tate Taylor, who previously directed the film 'The Help', that received four Academy Award nominations.
It's going to be difficult to capture such an eventful life, Brown's ups and downs go from extreme to extreme. From jail to record deals, from civil rights role model to high-speed police car chases, from drug addiction to being a huge inspiration for Mick Jagger's stage performance. The soul legend has pretty much seen and done it all.
Actor, Chad Boseman, who played Brown says, "I had the time of my life doing it. At first I had some apprehension about portraying him, but I'm really glad that I did, and it would have been a big mistake if I hadn't done it. The whole thing was a challenge, every part of it. Everything about the man is a challenge, and his skill sets, I don't have to go into that. … Any time you're still studying a person years after they've finished doing what they're doing or after they've passed, that's a great person."
Bryant grew up listening and copying Brown's dance moves, "We all wanted to dance like that and act like that. We all wanted to be as cool as the King of Funk, James Brown," Bryant said.
Producer Brian Glazer, got the rights to the soul legend's story 13 years ago. Initially Spike Lee was to direct, with Wesley Snipes to star. Grazer said when Brown died, "it made making the film impossible, all the relationships we'd cultivated dissipated." Also struggles over the deceased star's estate made Grazer and investors back away from the project.
In 2007 Mick Jagger called Glazer. Glazer said, "He'd cleared all the key rights and read the script. He wanted to partner up." Jagger felt Brown's "life and times and struggles against adversity", should be put on the big screen. Not only is the Rolling Stones frontman a producer on 'Get On Up', he is producing a documentary about the soul legend.
"James was an early influence on me in many ways," Jagger said. "He showed me how to interact with an audience and that you always have to give 100 percent of your energy every show."
Watch the trailer for 'Get On Up' below.