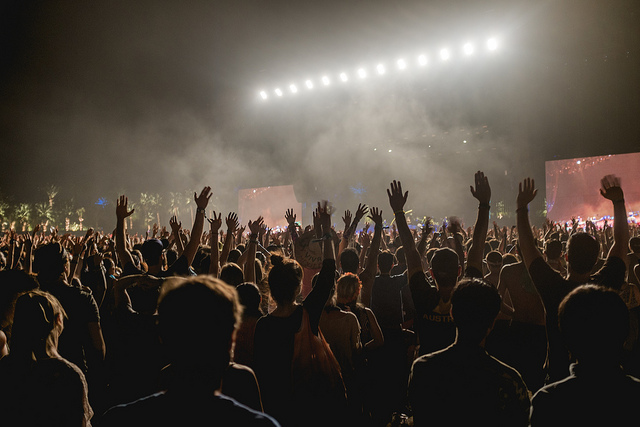 A new study has confirmed that attending gigs increases your happiness. Have you ever found yourself stuck for a valid reason to go to a gig you know you really shouldn't attend?Or found yourself battling with your guilty conscious who's telling you "you can't afford all these gigs – you do know your rent is due".
Well if so, we've got some great news for you – Going to gigs has been proven to be good for you! Yes that's correct, and while it seems pretty obvious, a new study has confirmed that attending gigs regularly is good for your health.
Researchers at Victoria's Deckin University conducted interviews with 1,000 Australians to compile the 'If You're Happy and You Know It: Music engagment and subjective well-being' report. It explored the impact attending music events had on our "subjective well-being"(SWB).
It's findings found "that engaging with music by dancing or attending musical events was associated with higher SWB than for those who did not engage with music in these forms".
It also "emphasised the important role of engaging with music in the company of others with regard to SWB, highlighting an interpersonal feature of music".
So if you haven't got any plans for this weekend – You know what your next move should be… Gather your mates and find yourselves a gig.
Go on, do it for your health!
Photo Credit: Alan Paone