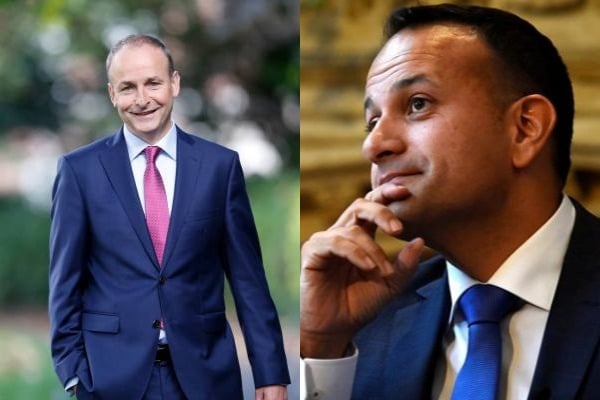 Sinn Féin's motion of no confidence in the government, which will be brought before the Dáil tomorrow is now doomed to failure after a number of key independents pledged their support for the government, so as to ensure their reign will prevail a while longer.
The government's also due to table a motion of confidence in itself. Independent TDs have been setting out their collective stalls ahead of the latest vote of no confidence in the Government this week brought by the leading opposition party and branded 'a political stunt' ad nauseum since last week by Fine Gael and Fianna Fáil members.
Crucially long standing Tipperary independent TD Michael Lowry has now assured the government of his support after holding separate talks with Taoiseach Micheal Martin and the Tanaiste Leo Varadkar.
He said the country needs a constructive Budget so that people can heat their homes, feed their families and pay mortgages.
"To vote against the Government at this crucial juncture would risk collapsing the Government," Deputy Lowry said.
"In the event of a general election being called this would postpone the possibility of a Budget by an indefinite period of time."
Despite losing the party whips both Fine Gael Deputy Joe McHugh and Fianna Fáil's Marc McSharry are also confirmed to vote in support of government.
Noel Grealish, Michael Lowry and Peter Fitzpatrick have solidly voted with the Government all the way through.
The vote comes as the Oireachtas prepares to take its summer break on Thursday, and while it isn't unusual for opposition parties to table such a motion at this time of year, the move has received some criticism.