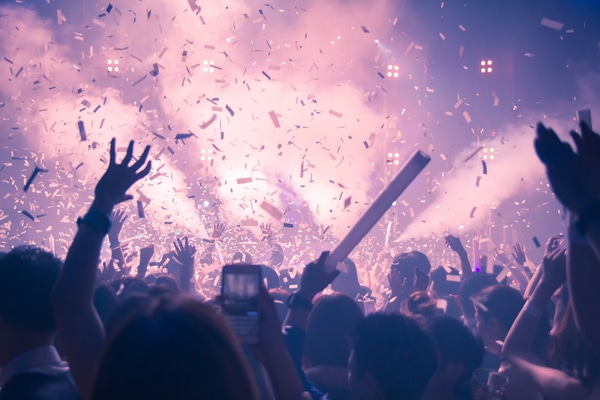 The government have been urged to establish a pathway for the reopening of pubs and nightclubs.
This call was made by nightlife campaign group Give Us The Night who campaign for positive changes to Irish nightlife, particularly music venues. This group also consists of professionals working within the industry.
"No concrete plans" for reopening of nightclubs
The campaign group's founder Sunil Sharpe has written an open letter to the Taoiseach, Tánaiste and Minister Catherine Martin.
In the letter, she writes that "Ireland, despite its high rate of vaccine uptake, is the only European country that has made no concrete plans for the return of its events industry and venues".
She also wrote, "At this point many countries have already returned and are navigating their way through the situation and challenges that arise".
"This is a point worth emphasising, that it's the industry itself that will have the biggest challenges ahead of them when reopening begins, not the Government", she also added.
Sharpe also questioned "why our industry is now the only remaining one without any date for return. A reopening plan, that has been afforded to every other industry at this point, is long overdue".
Yesterday, the campaign made their feelings known on Twitter. They also said that night clubs, pubs around the country have been "disregarded".
Irish venues, nightclubs and music events are being disregarded, and more closures are certain if this continues. We wrote to @MichealMartinTD @LeoVaradkar @cathmartingreen laying out a range of necessary measures to help our industry reopen safely and swiftly. pic.twitter.com/cDstl6fCP1

— Give Us The Night (@GiveUsTheNight) August 5, 2021
"Just dismayed"
Meanwhile, Dublin based nightclub promoter Buzz O'Neill is also frustrated. He also echoed Sharpe's sentiments that the government must give more clarity on reopening the sector.
"People in the live event industry, particularly the nightclub business that I'm in, are just dismayed that we're approaching the final target of 100% of over-18s vaccinated, and the government has released no plan, no road map, no guidelines, as to how we can reopen our businesses after 18 months", he said.
He also added, "To put a football analogy on it, the government has completely lost the dressing-room".
"Nobody in the industry has any confidence in them. The public has no confidence in them".
Previously, the Tánaiste had said that it would be "quite some time" before nighclubs reopened. More on that here.