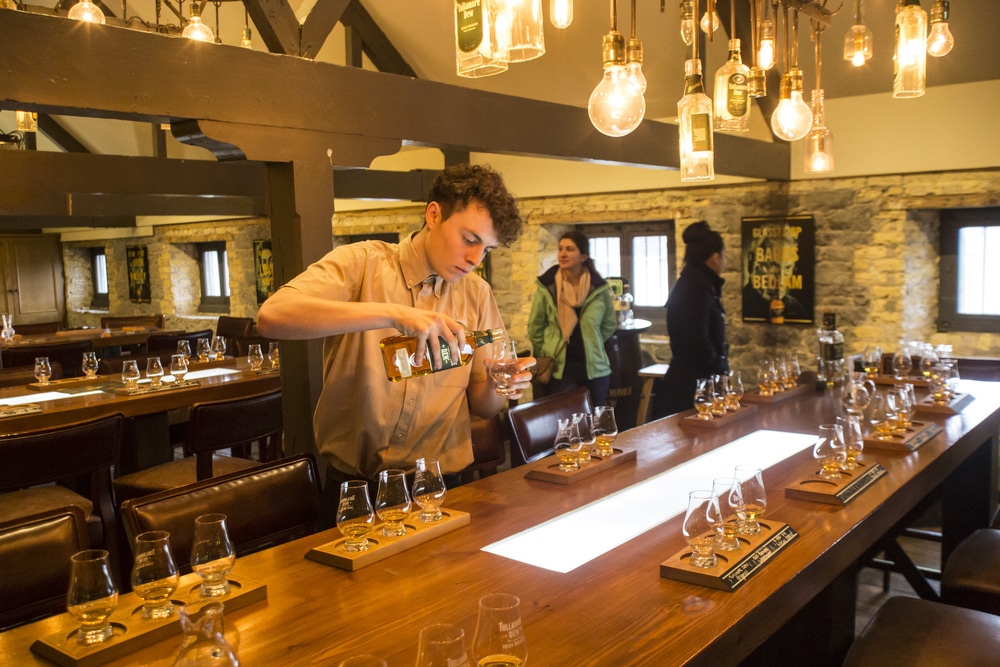 So there is an actual way you can grab a free drink in Dublin city this week and to say we're running home to get our passports is quite the understatement.
Well only a handful of us has the right passports… but anyhow, it says you can bring a friend!
Tullamore DEW loves to celebrate blended culture and this week they have teamed up with Bruxelles pub to celebrate Independence Day.
American Independence Day takes place on July 4th and US Citizens can pop into the bar to claim a free Tullamore DEW whiskey for themselves and a friend by simply presenting their passport at the counter on the day!
Part of Tullamore D.E.W.'s major global campaign 'Beauty of Blend,' the one-day partnership celebrates the historic relationship and shared culture that Irish people have with America.
'Beauty of Blend' celebrates the unique spirit of Tullamore DEW. – both the triple blend of pot still, malt and grain whiskeys crafted to bring people together, as well as the blending of cultures and ideas throughout history.
John Quinn, Global Brand Ambassador for Tullamore DEW said: "We believe that a blended world, with blended cultures and backgrounds, is a more interesting place. According to the United States Census Bureau, in 2018, 10% of people living in the USA claim Irish heritage. We want to celebrate this blend of culture and on Independence Day extend a warm Irish welcome to American citizens either living in, or visiting, Ireland."