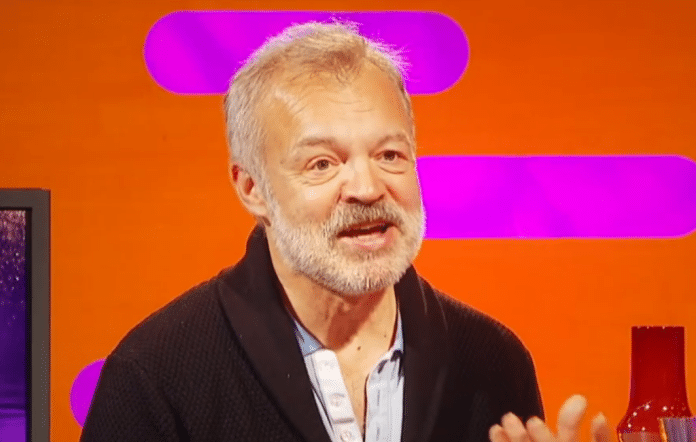 Would you like to listen to the article instead of reading it?
It's his birthday and we are getting the present!
Prime Video has announced its first Irish Original series, LOL: Last One Laughing Ireland, will be hosted by the globally renowned, award-winning Irish radio and TV presenter Graham Norton, who turns 60 today.
Filmed entirely in Ireland, and available in more than 240 countries and territories worldwide in 2024. LOL: Last One Laughing Ireland will see Norton and 10 of Ireland's most sought-after comedy stars, brought together to make each other laugh by using every comedic tool in the box … without cracking a smile themselves. As the clock counts down and the tension rises, whoever can outlast their competitors will be crowned the winner.
Norton says, "I'm thrilled to be the host for the first Irish Original, LOL: Last One Laughing Ireland on Prime Video, and to be working on home ground for the first time in many, many years. I'm so proud of our comedy culture and it's wonderful to have a platform to showcase Irish talent to a global audience. I can't wait to see what our comedy masterminds do to get the laughter going."
LOL: Last One Laughing Ireland is the latest adaptation of the successful Amazon Original series in Japan entitled Documental. The format became the most watched title of all time on Prime Video in Italy and Germany, and had hugely successful local versions in Mexico, Australia, India, France, Spain, Canada, The Netherlands, Colombia, Brazil, and Sweden. Other local celebrity hosts include Jay Baruchel (Canada), Eugenio Derbez (Mexico), Fedez (Italy), Michael "Bully" Herbig (Germany), and Rebel Wilson (Australia).
Last week Prime Video announced LOL: Last One Laughing South Africa will be its first South African Original, hosted by Trevor Noah.