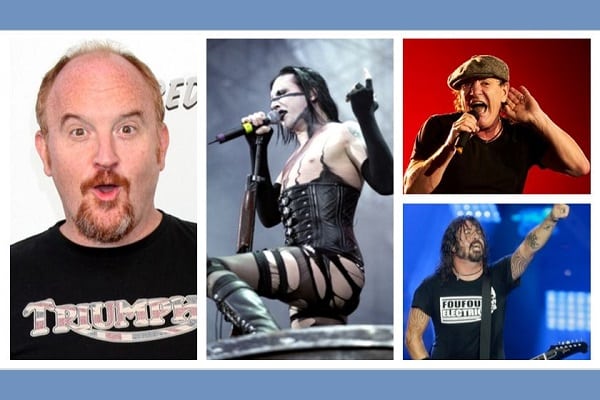 Hells Bells rockers, AC/DC and Foo Fighters have been nominated for three gongs each at the 64th annual Grammy Awards. Taking place on January 31st at Crypto.com Arena, the Recording Academy have ignored the magic of rock to a certain extent, with some major artists left out.
The genre does not really take position in the RA's categorisation the 'General Field' categories, including Record of the Year, Album of the Year and Song of the Year. However, artists who have made the cut include AC/DC, Foo Fighters, Wolfgang Van Halen, and the late-great Chris Cornell.
Party rockers, AC/DC managed to bag a total of three nominations – one for Best Rock Performance, another for Best Music Video for Shot in the Dark, and lastly – Best Rock Album for Power Up. During their distinguished careers, the hard rockers have racked up a whopping seven nominations for The Grammy Awards. They managed to complete the feat with a winner for Best Hard Rock Performance for War Machine in 2010.
Serial winners, Foo Fighters, are also up for three awards at the upcoming Grammy Awards. The Monkey Wrench rockers have been chosen to represent Best Rock Album with Medicine at Midnight, Best Rock Song for Waiting on a War, and Best Rock Performance for Making a Fire. Dave Grohl's band have been victorious on a number of previous occasions, scooping up a whopping 12 Grammys from 25 nominations.
Meanwhile, despite various allegations of sexual assault hovering over him, shock-rocker Marilyn Manson could actually win a Grammy for his work as a featured artist and songwriter on Kanye West's album, DONDA.
Stand-up comedian, Louis CK, has also received a nomination for a Grammy, despite admitting to sexual conduct in 2017. The disgraced star has been nominated for best comedy album for his most recent special, Sincerely Louis C.K., in which he jokes about his sexual misconduct. After allegations surfaced, C.K. continued to tour for a year, mocking survivors of mocked survivors of the shootings at Florida's Marjory Stoneman Douglas High School along the way. C.K. has not been charged with any crime connected to his sexual misconduct.