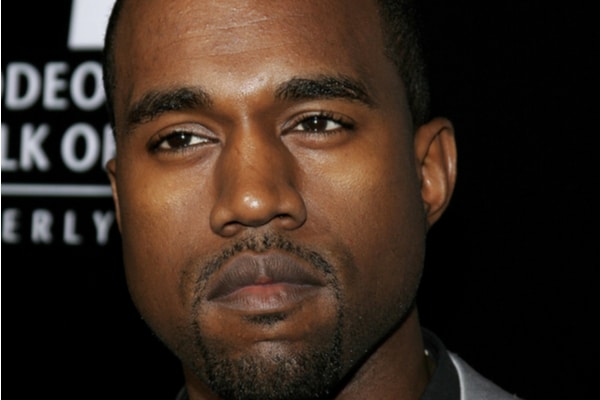 Kanye West's Instagram post calling out Billie Eilish has received strong criticism from the family of the youngest victim of the Astroworld tragedy.
This tragedy led to several lawsuits filed against Travis Scott. It also saw Nike withdraw its collaboration with the rapper.
Earlier this week, Billie Eilish stopped midway through a live concert after an audience member had taken ill.
In clips that were shared online, Eilish can be heard saying, "I wait for people to be ok until I keep going".
"Come on Billie"
Kanye West was clearly annoyed by Billie Eilish's behaviour. The rapper took to Instagram, demanding that Eilish issue an apology. He had alleged that Eilish was reffering to Travis Scott's conduct at the Astroworld tragedy.
"Come on Billie we love you please apologise to Trav and to the families of the people who lost their lives no one intended this to happen", West also wrote. "Trav didn't have any idea what was happening when he was on stage and was very hurt by what happened".
Kanye also issued this warning, "And yes Trav will be with me at Coachella but now I need Billie to apologise before I perform". See the post in full here.
Billie Eilish dismissed these allegations and West's call to apologise. She wrote, "Literally never said a thing about Travis. Was just helping a fan".
Kanye West's Comments Are "hurtful to us"
In a further twist to this saga, the grandparents of Astroworld's youngest fatality 9 year old Ezra Blount, have blasted Kanye West over this Instagram post. They called it "idiotic" and "hurtful".
"To hear Kanye's words, that's hurtful to us. What an idiotic thing to say", Ezra's grandfather Bernon said.
He added, "That's crazy that he wants someone to apologise for putting the welfare of someone else before their profits. That's someone who needed their asthma pump. They could have lost their life, right then. This world is twisted, and we have to stop doing this".
Ezra's grandmother Tericia also hit out at Kanye West, along with commending Billie Eilish for the "decency" of her actions.
She said, "I think it's just crazy, and I hate to use that word, but I think it's ridiculous.
Praising Eilish she added, "I think what she did was wonderful, and I would love to tell her myself how brilliant and awesome she is for doing so".