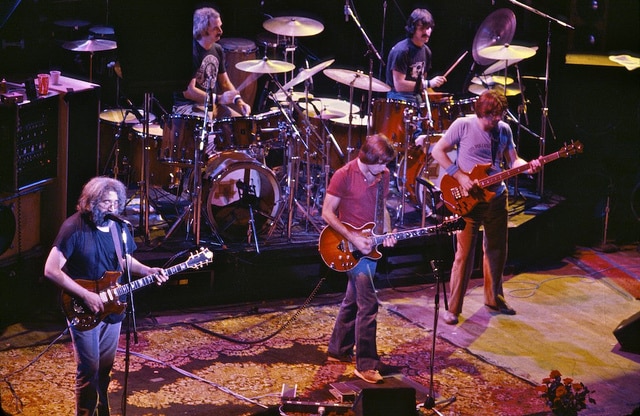 It is a sad day for all the 'Deadheads' around the world, as yesterday Grateful Dead played their last ever show. After playing three nights at Chicago's Soldier Field, Grateful Dead played their final show on Sunday night.
The legendary rock band teamed up with Phish guitarist Trey Anastasio for their 50th anniversary tour. Trey was replacing Grateful Dead's iconic frontman Jerry Garcia, who tragically died back in 1995 of a heart attack.
Soldier Field was actually the setting of the band's final show with Garcia, which took place in July 1995. The remainder of the band (Bob Weir, Phil Lesh, Mickey Hart and Bill Kreutzmann) have not performed live under the name since, instead touring as 'The Dead' or 'The Other Ones'.
To mark the 50th anniversary of the band's formation they embarked on the Fare Thee Well tour. They toured around North America, recently playing Levi Stadium in the band's hometown of San Francisco.
Grateful Dead said their goodbyes at the end of the show, with drummer Mickey Hart telling the crowd "The feeling we have here – remember it, take it home and do some good with it. I'll leave you with this: Please, be kind."
Photo Credit: Chris Stone