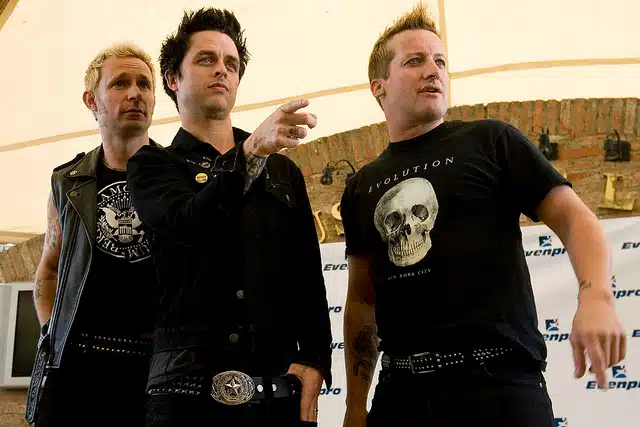 It has been revealed that the movie adaptation of Green Day's 'American Idiot' album is on the way.
'American Idiot' was Green Day's 2004 album which brought the band's career back into the spotlight. The album was turned into a Broadway musical, and it was thought that the film adaptation would follow . In 2013 it was confirmed that Rolin Jones was working on the script for the adaptation.
Speaking to NME, Green Day's Billie Joe Armstrong said that US TV network HBO were taking the project on. The frontman revealed that the adaption would see him reprise his role as St Jimmy, from the Broadway show. Armstrong said "We've got a green light from HBO, and the script is currently going through a couple of rewrites here and there, so I'm not sure when exactly we're going to start shooting, but it's definitely all systems go at the moment."
Meanwhile, Billie Joe Armstrong recently spoke to NME about wanting the phrase 'Pop-punk' to die, "I've always hated the phrase 'pop-punk'. I think it's a contradiction in terms. Either you're punk, or you're not." he added, "I come from a scene where every band was different from the others; it was all so diverse."
Green Day is set to release 'Revolution Radio' on 7 October.
Photo Cred: Globovisión