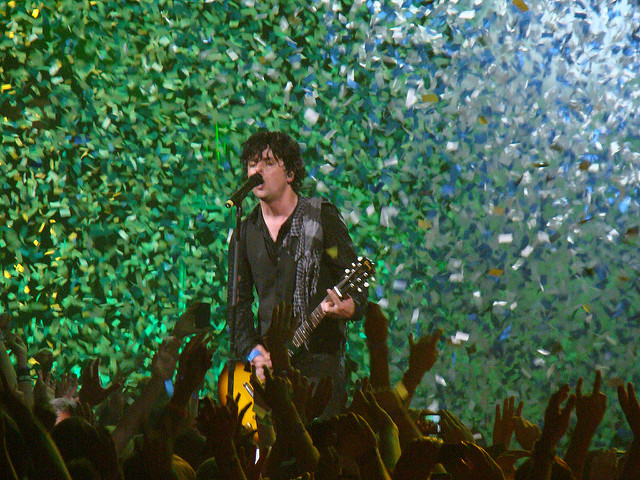 Green Day have been forced to cancel and reschedule several dates at the beginning of their tour due to ill health.
The band, who are due to release their next album 'Revolution Radio' on 7th October, took to Facebook to release a statement regarding the dates.
The statement said that the shows would have to be cancelled due to "illness affecting several members of the band and its crew". The statement read, "We're so sad to announce we have to postpone three shows and cancel Toronto," it continued, "Many of us have been battling this infection for days on end to be ready, and it just got the best of us".
The news comes after Billie Joe Armstrong recently spoke about his battle with addiction. In an interview with Q, the frontman said "The thing about someone who's losing their mind is that they don't know they're losing their mind. I thought my life was completely normal. And it wasn't. I was on drugs! And people aren't acting rationally when they're on drugs. So I had to take care of myself. I had to kick that, and I did. Then we took a long break which was totally necessary."
Green Day are due to continue the North American leg of their tour later in the month.
Watch the video for their latest single 'Bang Bang' below:
Photo Cred: Amber