Just this month, a very sophisticated high school senior from Costa Mesa, California, booked a punk show in the back of a Denny's.
The band in question, called WACKO, along with a decent amount of their fans staged one hell of a mega nuts mosh pit and then proceeded to trash the place.
Everyone got kicked out, leaving almost $2,000 worth of damage at the restaurant.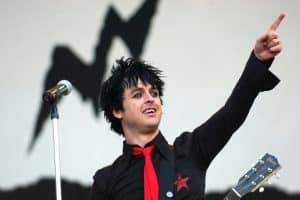 According to Spin, Anthony Bertagna, the police spokesperson told the McClatchy news; "There was damage done to one of the Denny's tables."
In a recent interview with Del Valle, the 17-year-old who booked the venue, commented that although Denny's manager "was super nice the whole time," he was still asked for $1,800, through cashiers check or money order" to cover the damage. "
Del Valle added, "I don't even know what a money order is." A GoFundMe was started to help him raise the money and fortunately as the story went semi-viral, the fund has already reached $2,776. WACKO also started a GoFundMe, accruing $1,917 so far.
Green Day donated $2,000 to the cause, and also included a message for the young promoter: "Hey Bryson call us! We wanna play the Bastards Club. Love, Green Day."
They posted a receipt of the payment on their Instagram story, telling everyone that, "the kids are alright."