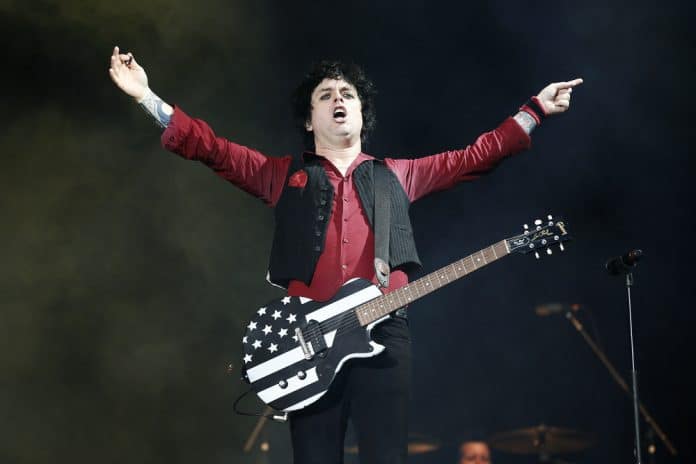 Green Day's lead singer, Billie Joe Armstrong has teased on social media that he's formed a new band. The new act are entitled The Longshot.
Green Day are taking some down time at the moment after 2016's much loved 'Revolution Radio' and last year's compilation record 'God's Favourite Band'. They have also been spending time playing gigs as a cover band. The NME reports that Armstrong has been sharing visuals in the form of Instagram posts to promote his new act The Longshot.
The art work features scribbled faces and rats, the posts also link to a profile page which says that the new album 'Love Is For Losers' is 'coming eventually sooner or later. Probably sooner'.
Last month in San Francisco's Thee Parkside venue Billie Joe Armstrong, Mike Dirnt, Jason White, Chris Dugan (drums) and tour manager Bill Schneider(bass) took to the stage.
Billed as The Coverups, the band's goal was to solely perform the music of other artists ranging from The Replacements to David Bowie to Tom Petty. You can read bout that here.