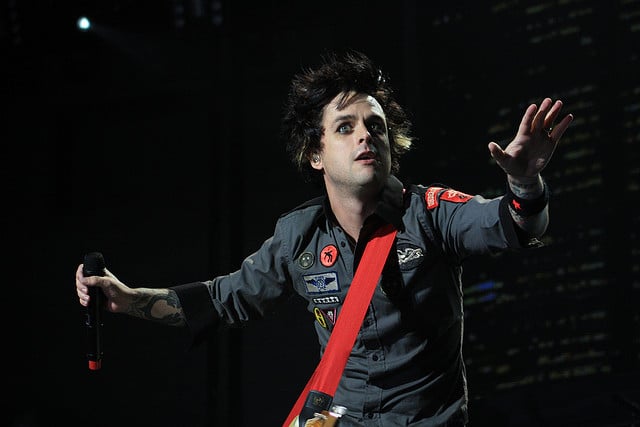 Green Day's frontman Billie Joe Armstrong has harnessed the internet for good, helping a couple find their lost dog.
Armstrong and his army of fans, 435,000 followers, took to Instagram to try and track down the missing pitbull.
The owners of the dog named Mochi, initially raised the alarm a few days ago that the dog was stolen from their San Franciscan house last weekend.
They posted Mochi's photo on Instagram, along with a picture of the woman who had snatched him from the yard.
Armstrong was made aware of the dog-napping by his friend Jim Thirbaud, a former skateboarder and co-founder (with Billie Joe) of punk label Adeline Records.
CBS San Francisco reports, the frontman then reposted the desperate plea for Mochi's return and asked all his followers to spread the word.
Armstrong wrote: "Skateboarders can do anything, Let's help @DavidBaker @ @Cassniki bring their stolen dog Mochi home. Their SF apt was broken into two days ago and along with their personal belongings their dog Mochi was stolen as well… I spoke with David this AM. There is a full foot search today. Let's add to it – on skateboards."
Less than 24 hours after Armstrong's Instagram post and three days after the chocolate pitbull was stolen, Mochi was found safe and sound and returned to her delighted owners.