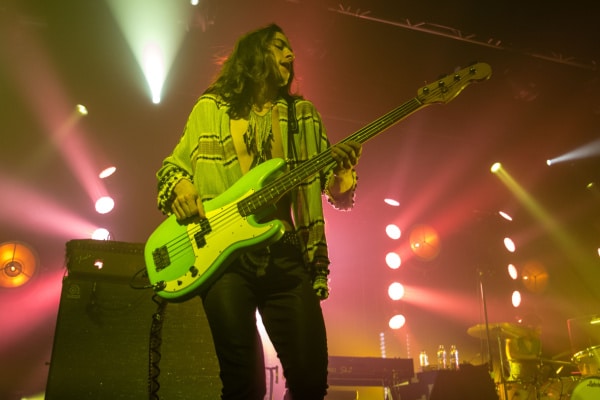 Would you like to listen to the article instead of reading it?
As part of their ongoing tour, Greta Van Fleet will be coming to Dublin for a show at the 3Arena in November.
This show is part of the band's Starcatcher World Tour, support their latest album of the same name, which arrived last July.
"We had this idea that we wanted to tell these stories to build a universe", the band's drummer Danny Wagner said of the album. "We wanted to introduce characters and motifs and these ideas that would come about here and there throughout our careers through this world".
Greta Van Fleet comprise of three brothers, including twins Josh and Jake Kiszka, with Josh as lead vocalist, and Jake as guitarist, while younger brother Sam plays guitar and keyboards.
Sam Speaks To Marty
The album itself also provided Josh Kizska with the chance to consider the meaning of life.
"When I imagine the world of Starcatcher, I think of the cosmos. It makes me ask a lot of questions, like 'Where did we come from?' or 'What are we doing here?'", the singer revealed. "But it's also questions like, 'What is this consciousness that we have, and where did it come from?'".
Speaking ahead of this show on November 16, Sam Kiszka of Greta Van Fleet had a chat with our very own Marty Miller.
Check out this chat for yourselves below.