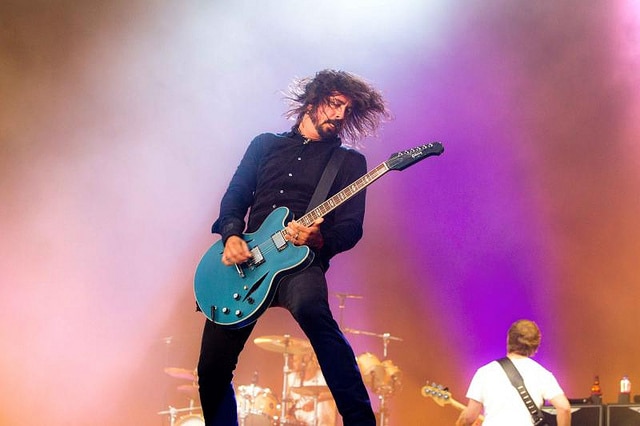 Foo Fighters frontman Dave Grohl has recently spoken about Florence & The Machine's performance at Glastonbury. They had to step in for Foo Fighters after Dave Grohl broke his leg in Sweden.
Grohl spoke about how he was disappointed that they had to pull out, but said he was rooting for Florence to replace them "Just move them to the top of the bill because they f**king deserve to be there," before adding "I was so excited when they announced they would, I emailed Florence to congratulate her."
Florence later replied, giving advice on healing broken bones and said that she was going to cover the Foos 'Times Like These'. Dave Grohl later spoke about the tribute saying "The day after the gig, someone sent me a link to the performance and I cried like a f**king baby. It melted my f**king heart. I am forever indebted to them. It meant so much, you have no idea."
Before she played the song Florence said "Dave if you're listening, we love you. We all love you," You can check out her poignant cover of 'Times Like These' down below.
Photo Credit: Ben Houdijk