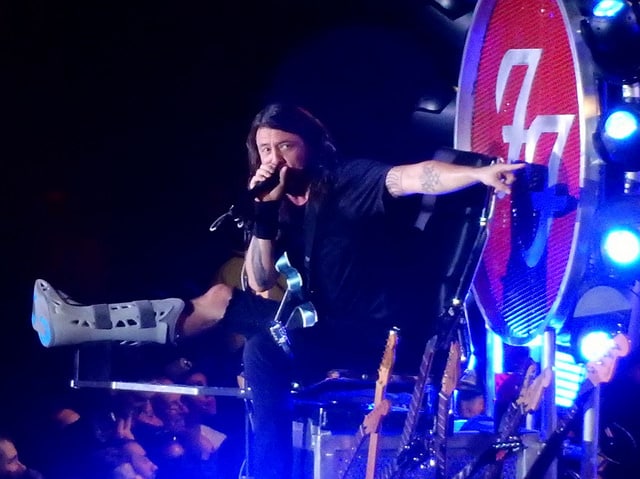 At a recent Foo Fighters gig, Dave Grohl invited a fan up onstage to celebrate a man's 50th birthday. Grohl is making a habit of inviting people onstage after recently bringing a fan up to serenade him.
This time around at a gig in Clarkston, Michigan last Monday, he invited a guy up onstage to drink with him. The fan whose name was Griffin was holding up a sign that read "It's My 50th. Let's Have A Beer" so he took him up on the offer.
Grohl said "I know it's your 50th birthday," adding "We've got a lot of songs we've got to play tonight. I'm gonna share this beer with you, and then I've gotta do my job."
There was also some encouragement for other Foo Fighters fans as Grohl said "Griffin went to Office Depot and bought one piece of cardboard and a magic marker. There you go, that's all it takes." Now you know how to get up on stage at a Foo Fighters gig.
You can check out the two sharing a cold one together down below.
Photo Credit:  slgckgc