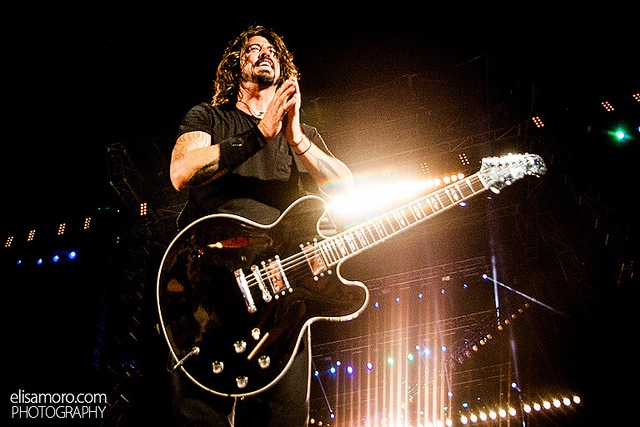 Dave Grohl has proven once again what a cool guy he is.
The Foo Fighters are currently in Australia on the Sonic Highways tour and they've already left a lasting impression on one fan.
The band were in the middle of a set in Sydney when front man, Grohl, turned to ask drummer Taylor Hawkins for one of his sticks. He then, passed it down to the front row. Most of the audience were confused as to what was going on until the fan appeared on the venue's big screens – then they went wild.
The man up front at the ANZ Stadium was holding a sign that read: "drum stick for a blind guy plz" and Grohl (a former recipient of NME's Godlike Genius award) happily obliged.
Check out the video below.
Foo Fighters revealed recently they are the headliners for Glastonbury 2015.
We'll be seeing them at Slane Castle on May 30th, with support from Kaiser Chiefs and Hozier.
Their current tour isn't the first time Grohl has felt the need to stop a performance to communicate with a fan. During a gig at London's Roundhouse in 2011, he broke up a fight from the stage!
See it here. (Warning: Strong Rocker Language)