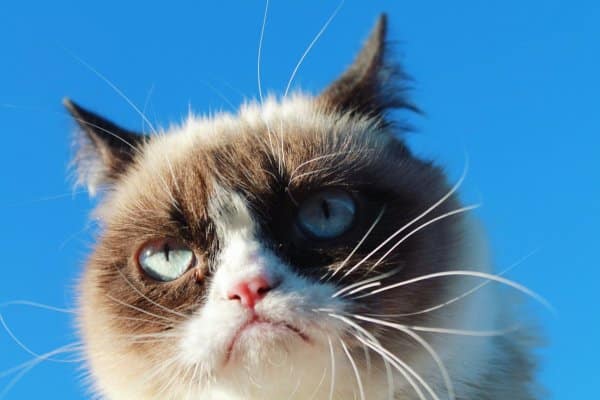 Grumpy Cat, the feline who found fame on the internet for her constant scowl, has died.
A statement said that she died on Tuesday after complications with a urinary tract infection.
Grumpy, whose real name was Tardar Sauce, went viral in 2012 after photos of her famous frown spread online, and quickly turned into a meme.
The 7 year old cat from Arizona was worth an estimated 1 million dollars!!!