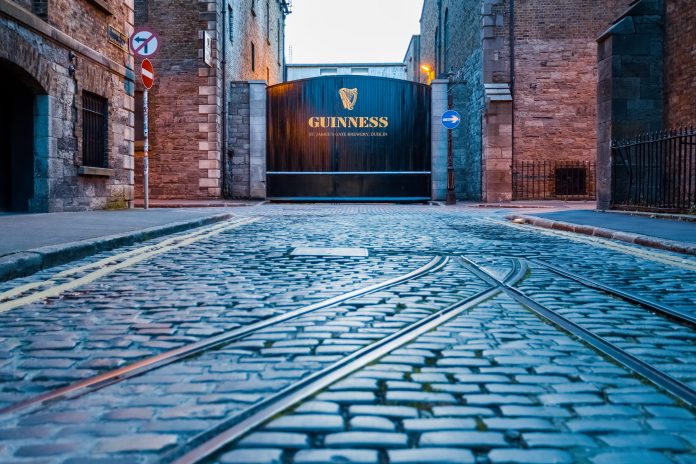 Guinness has launched a new €14 million fund, called "Raising the Bar", established to support the recovery of pubs across the Island of Ireland.
The "Raising the Bar" programme is aimed at helping pubs throughout Ireland to reopen and operate following the Covid-19 pandemic as part of a $100 million (€88.4 million) global fund by owner Diageo.
It will provide support for bars to implement new physical distancing measures, digital investment and other technology to help deal with reopening.
Through "Raising the Bar", Diageo will provide $100 million to support the recovery of major hospitality centres, including: New York, London, Edinburgh, Dublin, Belfast, Mexico City, Sao Paulo, Shanghai, Delhi, Mumbai, Bangalore, Nairobi, Dar es Salaam, Kampala, Sydney and beyond.
Managing Director of Diageo Ireland said Oliver Loomes, said:
"The hospitality sector in Ireland requires long-term investment and support to get back up and running. Not only has the financial impact to their business been significant, but they have missed their place at the centre of Ireland's social fabric. 
Through this €14 million "Raising the Bar" Fund, our ambition is to support pubs in Ireland in welcoming back customers in the safest possible way, when they are ready to do so.
 "It is more important than ever to work with our partners to create a safe and sustainable night time economy together.  This fund is our commitment to the future of the local pub in Ireland. It will also be essential for the authorities on this island to work together with our industry to build both a safe and a sustainable hospitality and bar sector".
The impact of COVID-19 on the hospitality sector has been widespread, with the closure of venues the world over.
As governments begin to ease lockdown measures, the public want to come together again to connect with their community and socialise safely.
By providing access to free digital support, technology, training and equipment, Diageo aims to help any bar, anywhere open its doors again.
To register interest in the "Raising The Bar" fund log onto www.mydiageo.com.
Enjoy Guinness Responsibly