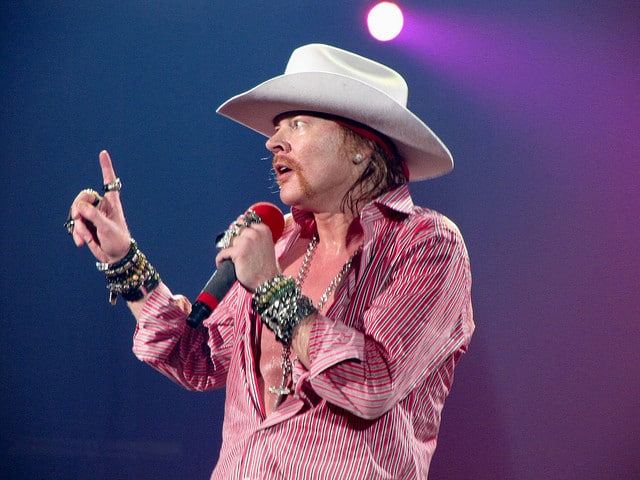 James Reyne of Australian Crawl hints that Guns N' Roses could have plagiarised 'Sweet Child O' Mine' from his band.
An Australian blog, Max TV, pointed out similarities between the 1987 Guns N' Roses' classic and Australian Crawl's 'Unpublished Critics' which featured on the band's album Sirocco which came out in 1981 on Geffen Records, six years before the Guns N' Roses hit.
The site claimed that both songs have "the same chugging chord progression, a similarly-sweeping lead break, the verse melody and the elongated one-syllable vocal in the chorus'. However other readers hit back saying that all the lead work Slash did on 'Sweet Child O' Mine' separate the two songs.
Australian Crawl frontman told the Daily Mail Australia that it's "not inconceivable" that Guns N' Roses may have heard his song first but also added, "I'm not about to take on the might of the Guns N' Roses lawyers".
Listen to 'Unpublished Critics' below.
Photo Cred: Ed Vill